Ekoiff/Goethe-institut Presents Iara Lee's Cultures Of Resistance
The Eko International Film Festival and the Goethe-Institut Lagos will host the press conference and screening of Iara Lee's Cultures of Resistance on Wednesday November 9, 2011, at the Goethe-Institut Lagos, Nigeria, at 3 pm.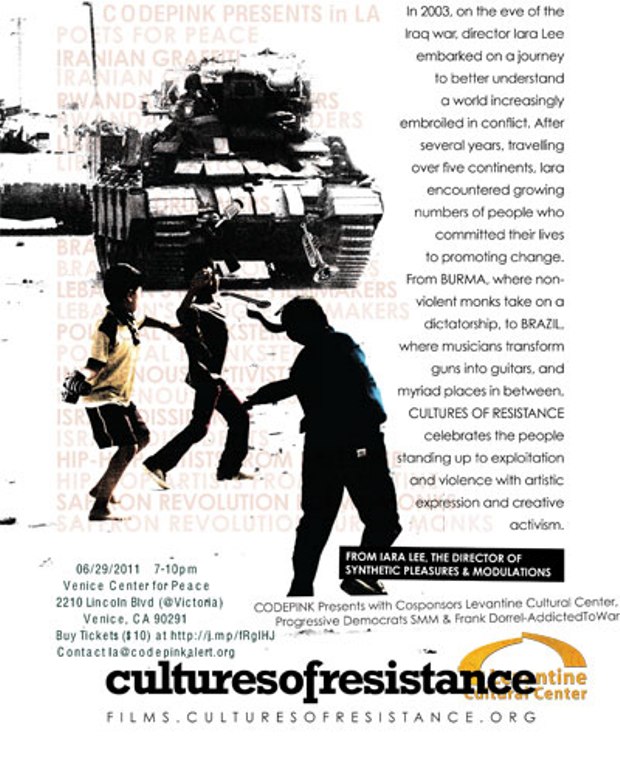 Goethe-Institut Nigeria
Location Lagos
Lagos City Hall,
Catholic Mission Street
opposite Holy Cross Cathedral
Lagos Island
Cultures of Resistance features the recollections of the socio-political resistance of the legendary Afrobeat king Fela Anikulapo Kuti, the Niger Delta Militants of contemporary political struggle in Nigeria and other forces of resistance in other parts of the world.
Iara Lee is a Korean Brazilian film producer and director based in New York City. She is better known as the director of the documentaries Synthetic Pleasures and Modulations, as well as for her involvement with the "Gaza Freedom Flotilla", in which at least nine pro-Palestinian activists were killed by Israeli naval forces.
She is the founder of the Caipirinha Foundation and a member of the Council of Advisors to the National Geographic Society.