Rod Stewart Returns To Las Vegas With "The Hits."
"ROD STEWART AND SIN CITY… A MATCH MADE IN ROCK 'N' ROLL HEAVEN" – The Hollywood Reporter
TICKETS ON SALE BEGINNING SUNDAY, MAY 15 at 10 a.m. PDT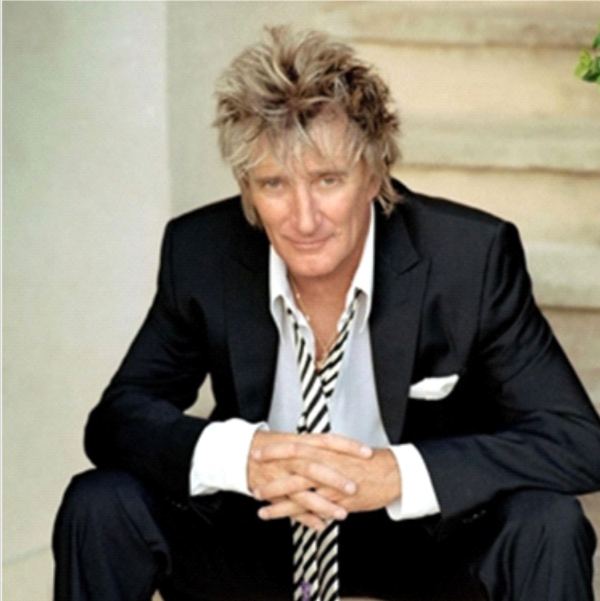 LAS VEGAS, NV., May 10, 2011 /PRNewswire/ — Today, legendary rock icon Rod Stewart confirmed his long-rumored return to The Colosseum at Caesars Palace for his first 18 concerts of his two-year Las Vegas residency, kicking off on August 24, 2011. Rod Stewart: The Hits. will be a concert celebration featuring a set list of the rock and R&B favorites which have defined Stewart's unparalleled five-decade-long career. The spectacular, state-of-the-art production, presented by AEG Live, will be a culmination of Stewart's seminal hits like "Maggie May," "You Wear it Well," "Hot Legs," "You're in My Heart," and "Some Guys Have All the Luck" mixed with a few surprise rarities and sizzling covers. Rod Stewart: The Hits. is being designed to give audiences that intimate, only in Las Vegas concert experience – with no fan more than 120 feet from the magnificent stage.
Tickets for the first 18 performances go on-sale Sunday, May 15 at 10 a.m. PDT:
Rod Stewart: The Hits. at The Colosseum at Caesars Palace
August 24 – September 11, 2011 and November 3 – 20, 2011
Ticket prices are $49/ $69/ $99/ $165/ $250 plus applicable fees.
Stewart's triumphant return to Las Vegas continues one of the most successful and critically-acclaimed 12 months of his career, highlighted by his just-wrapped The Heart & Soul Tour with Stevie Nicks – which is currently the #2 highest grossing tour on Billboard's 2011 Boxscore chart. The tour has garnered Stewart enormous critical praise including The New York Post which declared Stewart "Forever Young," US Weekly, which called his set list "…a non-stop jam session" and The Globe and Mail, which declared, "Rod Stewart competes with no one…" In addition to praise for his concert performance, Stewart was just honored with the prestigious ASCAP Founders Award for his songwriting and received his 16th Grammy nomination for "Best Traditional Pop Vocal Album." Stewart's incredible year began with his chart-topping, 33-date 2010 European summer tour – which included four sold-out dates at London's O2 Arena – and continued with a sold-out, eight concerts at The Colosseum in Las Vegas in November of 2010.
Tickets go on-sale Sunday, May 15 at 10 a.m. PDT and may be purchased in person at The Colosseum at Caesars Palace Box Office, by calling 1-800-745-3000 or by visiting www.ticketmaster.com, keyword "Rod Stewart." All Ticketmaster orders may be subject to additional service charges and fees. Ticket prices are $49/ $69/ $99/ $165/ $250 (all prices include 10% Live Entertainment Tax). Dates for the limited engagement are August 24 – September 11 and November 3 – 20, 2011. All shows begin at 7:30 p.m.
Rock and Roll Hall of Famer and Grammy™ Living Legend Rod Stewart has been lauded as having one of the most distinctive voices in pop music. In a career spanning five decades, with an estimated 250 million album and single sales he is indisputably one of the most successful singers, songwriters and performers of all time. Throughout his prolific career, Stewart has garnered an amazing 16 Grammy nominations and has performed for sell-out crowds throughout the world. With his career in its fifth decade, Stewart has achieved numerous solo hit singles worldwide, most notably in the UK, where he has garnered six consecutive #1 albums and his tally of 62 hit singles include 24 that reached the Top 10, six of which gained the number one position. His hit singles include "Maggie May," "Tonight's the Night," "Hot Legs," "Da Ya Think I'm Sexy?," "Forever Young," "Young Turks," "Rhythm of My Heart," "Some Guys Have All the Luck," "Have I Told You Lately?," "Stay With Me," and "First Cut is the Deepest." For more information, visit www.rodstewart.com.
About AEG Live
AEG Live, the live-entertainment division of Los Angeles-based AEG, is dedicated to all aspects of live contemporary music performance. AEG Live is comprised of touring, festival, exhibition, broadcast, merchandise and special event divisions, fifteen regional offices and owns, operates or exclusively books thirty-five state-of-the-art venues. The current and recent concert tour roster includes artists such as Taylor Swift, The Black Eyed Peas, Bon Jovi, Usher, Carrie Underwood, Daughtry, Justin Bieber, Leonard Cohen, Wisin & Yandel, Kenny Chesney, P!nk and Paul McCartney. The company is also currently producing shows in Las Vegas including Celine Dion at The Colosseum at Caesars Palace and Barry Manilow at Paris. The AEG Live exhibition portfolio boasts the most successful exhibition of all time, Tutankhamun and the Golden Age of the Pharoahs, which has attracted more than seven million visitors since 2005. AEG Live is also the largest producer of music festivals in North America from the critically acclaimed Coachella Music & Arts Festival to Stagecoach and New Orleans Jazz & Heritage Festival. www.aeglive.com
About Caesars Palace
Caesars Palace is the world's best known resort-casino, celebrating the grandeur that was Rome, in an 85-acre destination location that sets the standard for entertainment, dining and luxury. Reigning at the heart of the Las Vegas Strip, Caesars Palace features 3,300 hotel guest rooms and suites, 23 diverse restaurants and cafes, five-acre Garden of the Gods pools and gardens, 50,000 square foot Qua Baths & Spa and 300,000 square feet of premium meeting and convention space. The 4,300-seat Colosseum sits just steps from celebrity chef restaurants and the acclaimed Forum Shops at Caesars and spotlights world class entertainers such as Celine Dion, Elton John and Jerry Seinfeld. Find Caesars Palace on Facebook at and follow on Twitter.
# # #
Media Contacts:
Christi Nelson
AEG Live, Las Vegas
(702) 866-1451
cnelson@aeglive.com
Emily Wofford
Caesars Entertainment – Las Vegas Region
(702) 794-3171
Ewofford@caesars.com
Michelle Loosbrock
Wagner/Junker Agency
(702) 287-4130
Michelle@wjagency.com
For Rod Stewart contact:
Hannah Kampf
Conformity Media
(310) 497-9517
Hannah.Kampf@gmail.com