"I don't mind using my physical assets as a weapon, but there's a limit."
~ Zoë Saldaña
The pretty and sexy Hollywood star Zoe Saldana who played Neytiri in James Cameron's Avatar refused to act nude as Elaine in the new film Death at a Funeral (2010), and also refused to see her co-star James Marsden strip before her.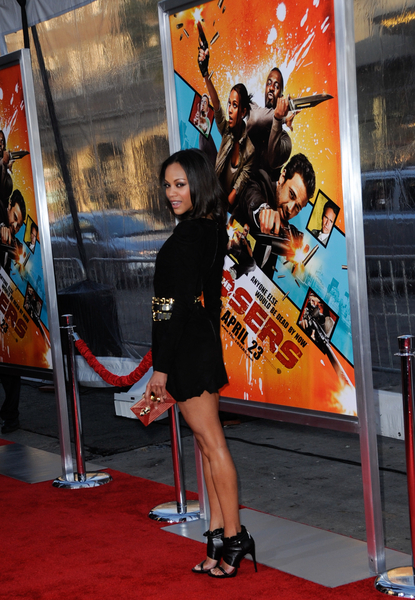 Read more here.
Death at a Funeral is a comedy about a chaotic and hilarious event at the funeral of a beloved husband and father of an American family. Shocking disclosures chilling resentments, bare-faced threats and a misdirected corpse turn the funeral into a mayhem for the bewildered mourners.
Directed by Neil LaBute
Produced by Sidney Kimmel, William Hordberg, Chris Rock, Share Stallings, Laurence Malkin
Written by Dean Craig
Starring
Chris Rock
Martin Lawrence
Luke Wilson
Tracy Morgan
Danny Glover
Regina Hall
Kevin Hart
James Marsden
Zoe Saldana
Loretta Devine
Ron Glass
Peter Dinklage
Columbus Short
Music by Christophe Beck
Cinematography Rogier Stoffers
Editing by Tracey Wadmore-Smith