Bollywood star actress Mallika Sherawat, lying along side Hollywood actor Laz Alonso, draped in the American flag. And the punchline reads, 'Politics make strange bed fellows'.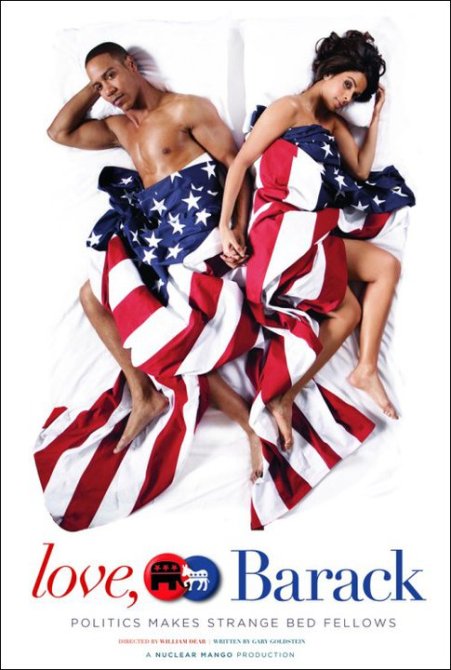 The poster of Love Barack was unveiled at the 63rd Cannes Film Festival.
In the film directed by American filmmaker Doug McHenry, Mallika plays a volunteer on Obama's team who falls for her Republican counterpart (Alonso).