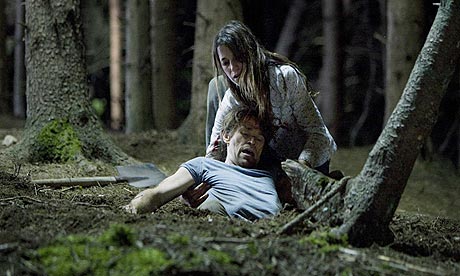 I read Knud Romer's riveting interview with Lars von Trier on his
gothic melodrama Antichrist in The Film # 66/Cannes issue.
I see the Antichrist more as an expressionist art film, even if it
provokes widespread controversy among the public, only the literati
and aficionados of the genre would be convinced to appreciate the
psychoanalytic themes of Trier's Kafkaesque nightmare.
~ From the fourth edition of Supple magazine print edition.