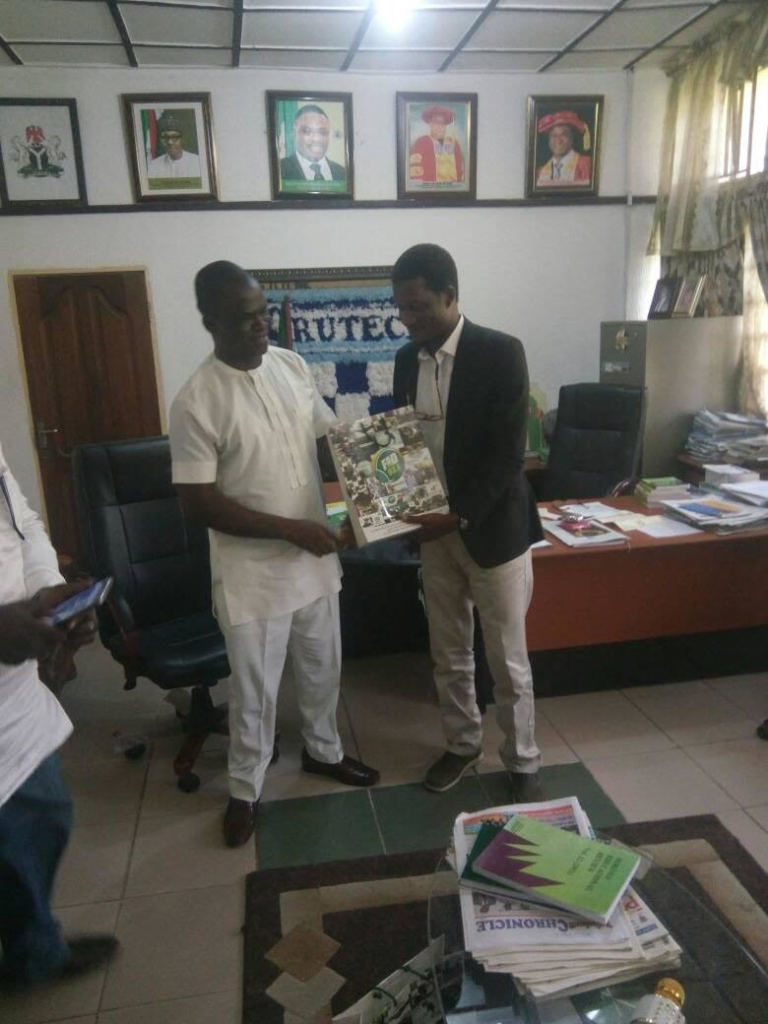 VC Professor Anthony Owan Enoh and FAD FM CEO Fidelis Duker
Cross River State University Vice Chancellor Host Fad FM Management …… Expresses Appreciation for The Support Offered By Fad FM 93.1
The Vice Chancellor Cross River University of Technology, (CRUTECH), and Professor Anthony Owan Enoh hosted the management of FAD FM 93.1 in his office at the main campus of the university situated at the heart of Calabar.
In his welcome address, the Vice Chancellor expressed the University's appreciation to the Station for the training opportunities FAD FM Calabar has offered to several students of the institutions mass communication department.


In his words he said the University cannot completely pay the station for all the training opportunities offered the students. He also appreciated the station for the familiarization tour which he termed important and hence the need for synergy between the two organizations while pledging the commitment of the institution to partnering with FAD FM Calabar.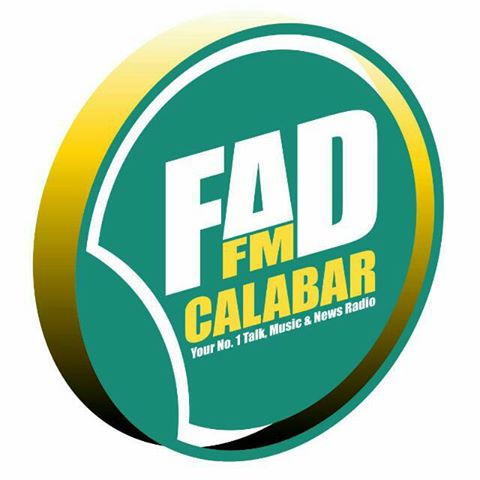 In appreciation, Mr. Fidelis Duker, Chief Executive Officer, FAD FM Calabar, said the primary purpose of the calls was to intimate the organizations of FAD FM's primary objective of changing people's perception of issues and giving cross riverine a voice of expression. He continued by soliciting the support of CRUTECH for the creation of a conducive environment for smooth operation of the station's activities.