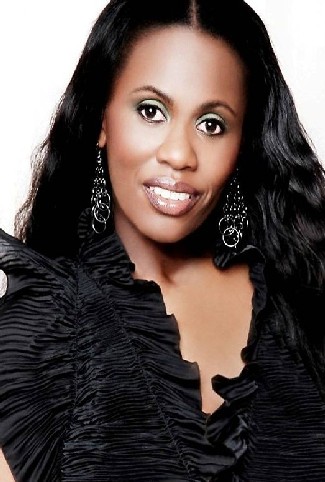 Leslie Harris. (PRNewsFoto/Women On The Move) BOYNTON BEACH, FL UNITED STATES
19 Feb 2010 03:29 Africa/Lagos
Excitement Surrounding "Unveil Your Pink" Mounts!
BOYNTON BEACH, Fla., Feb. 18 /PRNewswire/ — As March 20th grows near, excitement surrounding the upcoming charity fundraiser, "Unveil Your Pink", mounts. "Unveil Your Pink" is being organized by South Florida-based women's networking organization, Women On The Move, founded by Leslie Harris. The Charity Event, that benefits The South Florida Affiliate of Susan G. Komen For The Cure, features Real Housewife Of Atlanta, Lisa Wu Hartwell and DJ Cassidy. When asked why she thought the response to the event has been so positive, founder Leslie Harris simply stated: "People go above and beyond for Susan G. Komen for The Cure, because Susan G. Komen For The Cure goes above and beyond for people". The people going above and beyond for this cause reads like a who's who: Versace, MAC Cosmetics, GL Homes, Prime 112, and Barefoot wines are just a few of the companies that have reached out during tough economic times to help raise funds for The Global Leader in Breast Cancer Research and Program funding. Women On The Move is not only putting a new and innovative spin on the way Women are networking these days, they are also putting a new and innovative spin on fundraising. "By networking together, Women can make fundraisers fun, chic, and still be very affective," said Harris. Chic and Fun are understatements when you look at the things being auctioned for "Unveil Your Pink." Attending the final rounds of The Masters Golf Tournament in Augusta, GA, attending the finals of both the Men and Women Tennis tournament at The US Open, attending Fashion Week in the fall, and The NCAA Final Four are just a few once-in-a lifetime experiences that are being offered up to help raise funds. Autographed memorabilia such as a Rolling Stones Guitar, Michael Jackson Thriller Album, Bruce Springsteen Guitar, and even a President Barack Obama baseball are only a few of the things being offered on Women On The Move's website, www.mywomenonthemove.com, as well as on Charitybuzz.com, where you can find things like a Versace Internship. "Breast Cancer Affects everyone. I believe that everyone should play a part in the fight to find a cure, no matter how small or large. Every bit counts." Said Harris. Lisa Wu Hartwell, who will be appearing on an episode of Tyler Perry's "Meet The Browns" Feb. 24th, also feels strongly about supporting this great cause: "I have a family member, as well as a very close friend who are fighting this fight. I am committed to doing what I can do to help." Mrs. Wu-Hartwell will be starting the filming of the third season of the highly rated Bravo series, The Real Housewives Of Atlanta next month, during the "Unveil Your Pink" event.
(Logo: http://www.newscom.com/cgi-bin/prnh/20100120/DC41252LOGO-b)
(Photo: http://www.newscom.com/cgi-bin/prnh/20100202/WOTM)
(Photo: http://www.newscom.com/cgi-bin/prnh/20100218/DC57610)
For more information on the event and to purchase tickets, visit www.mywomenonthemove.com or contact Women On The Move at 561-200-0580.
Photo: http://www.newscom.com/cgi-bin/prnh/20100120/DC41252LOGO-b
http://www.newscom.com/cgi-bin/prnh/20100218/DC57610
http://www.newscom.com/cgi-bin/prnh/20100202/WOTM
http://photoarchive.ap.org/
AP Archive: http://photoarchive.ap.org/
AP PhotoExpress Network: PRN20
PRN Photo Desk, photodesk@prnewswire.com
Source: Women On The Move
CONTACT: Leslie Harris, Women On The Move, +1-561-200-0580