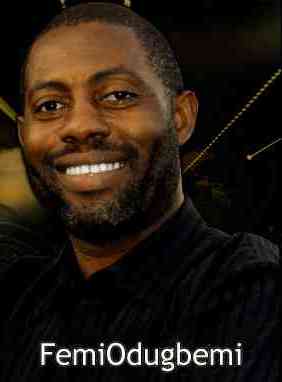 Multiple award winning Nigerian documentary filmmaker Femi Odugbemi is launching the first international documentary film festival in Nigeria called iREPRESENT (iREP).
The international documentary film festival initiated with the objective of promoting independent documentary features will now hold between January 20 and 23 at Terra Kulture on Tiamiyu Savage Street in Victoria Island Lagos and at the Lagos Business School also in Victoria Island, Lagos respectively.
iREPRESENT (iREP) was earlier scheduled to hold this December. So far about 10 renowned professional filmmakers have all agreed to be in Nigeria for the festival which also aims at promoting independent documentary features with emphasis on training and skill development to the benefit of the young, aspiring and practising film makers in Nigeria, especially for those with flair for Documentary films.
Some of the renowned professional filmmakers who have confirmed their participation include Jihan El-Tahri, producer of Behind the Rainbow, a documentary that has been programmed as the festival opening film; David Max Brown, producer of 'The Manuscripts and Timbuktu' directed by Zola Maseko from South Africa; Manthia Diawara, producer of 'The Tropical House' who is also giving the keynote address on the topic 'Can Documentary Change the World' and Mario Mabor, the Sudanese filmmaker who produced 'The Rabbaba Man'. Others on the list of confirmed participants are Talal Afifi, a film festival organiser who is leading a team of three from Sudan; Director of Mnet's Great African Series Akin Omotosho, Professor Awam Amkpa who will be leading discussions in the workshop and symposium sessions, Issraa El-Kogali, producer of 'In Search of Hip Hop and Lydie Diakhate, director of Real Life Documentary Forum who will be leading the workshop session.
Attending from Nigeria will be Sandra Obiago who will be presenting a collection of films from Communicating for Change (CFC); Femi Odugbemi who will be presenting three of his critically acclaimed documentaries—Oriki, Ibadan and Bariga Boys and Professor Tunde Babawale, Director General of the Centre for Black and African Arts and Civilisation (CBAAC) who will be leading the team from CBAAC to present two films—Omo Alaketu and 'Festac 77' a UNESCO and Nigerian Television Authority (NTA) documentary film. The premier film institution, the National Film Institute will be presenting works by some of its students. The institute Governing Board Chairman who is also Managing Director of the Nigerian Film Corporation (NFC) Mr. Afolabi Adesanya, Fidelis Duker of the Abuja International Film Festival, Dr. Tunde Adegbola of the University of Ibadan, filmmaker Tunde Kelani and President of the Independent Television Producers Association of Nigeria (ITPAN) Mr. Busola Holloway have all confirmed their participation as lead speakers and discussant at the festival workshop and symposium.
The organizers also revealed that iREP 2010 will run as a 3-day event featuring paper presentations, screenings, networking, forums and workshops that will afford young filmmakers the opportunity to learn from industry veterans and build connections across the spectrum of creativity. According to them, each filmmaker will be expected to personally present their films and entertain questions from the audience, while also participating in the training and workshop sessions that have been scheduled to run in the course of the festival. The theme for the maiden edition of iREP is The Impact of Documentary Production in a developing Society/Economy and it will have such other sub topics like its cost effectiveness vis a viz Film & Television production, Shooting techniques and tricks, and Career advisory. The organizers say that the workshops and panel discussions that will follow aims at introducing young filmmakers to the many opportunities documentary production offers. 'Hence at least 4 professionals, specializing in key departments of documentary film making have been invited to conduct workshops and clinics in the course of the three day event' the statement added.
iREP International Documentary Film Festival was founded by a board of directors which include; Femi Odugbemi, producer, director, past President of ITPAN (Independent Television Producers Association of Nigeria) & CEO of DVWORX STUDIOS; Jahman Anikulapo, culture journalist and activist, Programmes Director of CORA (Committee for Relevant Art) & Project Director of Culture Advocates Caucus, (CAC); and, Makin Soyinka, culture activist, filmmaker and Director of The Lagos Film Office — all are operatives of the West African Documentary Film Forum, WADFF – with a mission to develop and nurture the talent of young filmmakers in Africa and internationally. The festival was also founded in recognition of the fact that that in spite of the high rate of debutants, many of whom lack appropriate knowledge in relevant departments of film making, there are still quite a good number of well-trained, talented and serious filmmakers in Nigeria who are willing and ready to work hard to reclaim the lost glory of the industry. 'It is imperative that at this time in its socio-political history, Nigeria ought to stand up and be counted among the real filmmaking countries, not only in Africa but also in the entire world. The example of countries like South Africa, Burkina Faso and many of the North African countries should serve as inspiration in this regard' Dapo Kolade, Festival Director of iREP 2010 said in a pre-event press statement.
-End-
For further informaton and interviews please contact – Femi Odugbemi- 08034251963