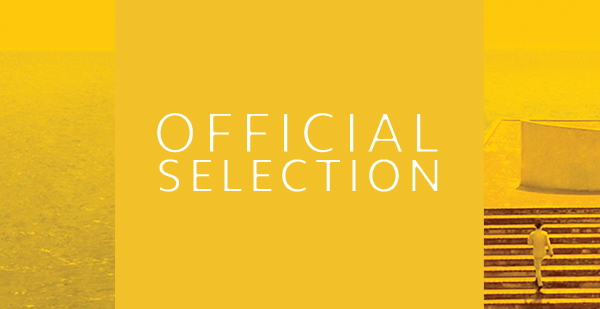 IN COMPETITION
Opening Film
Woody ALLEN (USA) CAFÉ SOCIETY Out of Comp.
***
Maren ADE (Germany) TONI ERDMANN
Pedro ALMODÓVAR (Spain) JULIETA
Andrea ARNOLD (United-Kingdom) AMERICAN HONEY
Olivier ASSAYAS (France) PERSONAL SHOPPER
Jean-Pierre DARDENNE, Luc DARDENNE (Belgium) LA FILLE INCONNUE
Xavier DOLAN (Canada) JUSTE LA FIN DU MONDE (IT'S ONLY THE END OF THE WORLD)
Bruno DUMONT (France) MA LOUTE (SLACK BAY)
Asghar FARHADI (Iran) FORUSHANDE (THE SALESMAN)
Nicole GARCIA (France) MAL DE PIERRES (FROM THE LAND OF THE MOON)
Alain GUIRAUDIE (France) RESTER VERTICAL (STAYING VERTICAL)
Jim JARMUSCH (USA) PATERSON
Kleber MENDONÇA FILHO (Brazil) AQUARIUS
Ken LOACH (United-Kingdom) I, DANIEL BLAKE
Brillante MENDOZA (Philippines) MA' ROSA
Cristian MUNGIU (Romania) BACALAUREAT (GRADUATION)
Jeff NICHOLS (USA) LOVING
PARK Chan-Wook (South Korea) AGASSI (THE HANDMAIDEN)
Sean PENN (USA) THE LAST FACE
Cristi PUIU (Romania) SIERANEVADA
Paul VERHOEVEN (Netherlands) ELLE
Nicolas WINDING REFN (Denmark) THE NEON DEMON
UN CERTAIN REGARD
Opening Film
Mohamed DIAB (Egypt) ESHTEBAK (CLASH)
***
Behnam BEHZADI (Iran) VAROONEGI (INVERSION)
BOO Junfeng (Singapore) APPRENTICE
Delphine COULIN, Muriel COULIN (France) VOIR DU PAYS (THE STOPOVER)
Stéphanie DI GIUSTO (France) LA DANSEUSE (THE DANCER) 1st film
Michael DUDOK DE WIT (Netherlands) LA TORTUE ROUGE (THE RED TURTLE) 1st film
FUKADA Kôji (Japan) FUCHI NI TATSU (HARMONIUM)
Maha HAJ (Israel) OMOR SHAKHSIYA (PERSONAL AFFAIRS) 1st film
Eran KOLIRIN (Israel) ME'EVER LAHARIM VEHAGVAOT (BEYOND THE MOUNTAINS AND HILLS)
KORE-EDA Hirokazu (Japan) UMI YORIMO MADA FUKAKU (AFTER THE STORM)
Juho KUOSMANEN (Finland) HYMYILEVÄ MIES (THE HAPPIEST DAY IN THE LIFE OF OLLI MÄKI) 1st film
David MACKENZIE (United-Kingdom) HELL OR HIGH WATER
Francisco MÁRQUEZ, Andrea TESTA (Argentina) LA LARGA NOCHE DE FRANCISCO SANCTIS (FRANCISCO SANCTIS'S LONG NIGHT) 1st film
Bogdan MIRICA (Romania) CÂINI (DOGS) 1st film
Stefano MORDINI (Italy) PERICLE IL NERO (PERICLE)
Michael O'SHEA (USA) THE TRANSFIGURATION 1st film
Matt ROSS (USA) CAPTAIN FANTASTIC
Kirill SEREBRENNIKOV (Russia) UCHENIK (THE STUDENT)
OUT OF COMPETITION
Shane BLACK (USA) THE NICE GUYS
Jodie FOSTER (USA) MONEY MONSTER
NA Hong-Jin (South Korea) GOKSUNG (THE WAILING)
Steven SPIELBERG (USA) THE BFG
MIDNIGHT SCREENINGS
Jim JARMUSCH (USA) GIMME DANGER
Jean-François RICHET (France) BLOOD FATHER
YEON Sang-Ho (South Korea) BU-SAN-HAENG (TRAIN TO BUSAN)
SPECIAL SCREENINGS
Thanos ANASTOPOULOS (Greece) L'ULTIMA SPIAGGIA
Davide DEL DEGAN (Italy) (THE LAST RESORT)
Karim DRIDI (France / Tunisia) CHOUF
Mahamat-Saleh HAROUN (Chad) HISSEIN HABRÉ, UNE TRAGÉDIE TCHADIENNE (HISSEIN HABRÉ, A CHADIAN TRAGEDY)
Grégoire LEPRINCE-RINGUET (France) LA FORÊT DE QUINCONCES (FOOL MOON 1st film
Jonathan LITTELL (USA) WRONG ELEMENTS 1st film
Rithy PANH (Cambodia) EXIL (EXILE)
Albert SERRA (Spain) LA MORT DE LOUIS XIV (LAST DAYS OF LOUIS XIV)
Paul VECCHIALI (France) LE CANCRE
THE 2016 SHORT FILMS COMPETITION 
This year, the selection committee received 5,008 short films – 458 more than in 2015.
The 2016 Short Films Competition comprises ten films, mostly from Europe and Latin America, with one representative from Asia and one from Africa.
These films are all in the running for the 2016 Short Film Palme d'or, to be awarded by Naomi Kawase, President of the Jury, at the official award ceremony of the 69th Festival de Cannes on 22th May.
THE SHORT FILMS COMPETITION
Lotfi ACHOUR
LA LAINE SUR LE DOS
(Law of Lamb) 
Tunisia, France
15'
Sara DUNLOP
DREAMLANDS
United-Kingdom
14'
Juanjo GIMENEZ
TIMECODE
Spain
15'
Raymund RIBAY
GUTIERREZ
IMAGO
Philippines
15'
Simón MESA SOTO
MADRE
(Mother)
Sweden, Colombia
14'
João Paulo MIRANDA MARIA
A MOÇA QUE DANÇOU COM O DIABO
(The Girl who Danced with the Devil)
Brazil
14'
Félix MOATI
APRÈS SUZANNE
France
15'
Catalin ROTARU,
Gabi Virginia SARGA
4:15 P.M. SFARSITUL LUMII
(4:15 P.M. The End of the World)
Romania
15'
Farnoosh SAMADI,
Ali ASGARI
IL SILENZIO
(The Silence)
Italy
15'
Simon VAHLNE
FIGHT ON A SWEDISH BEACH!!
Sweden
14'
THE 2016 CINÉFONDATION SELECTION 
To mark its 19th year, the Cinéfondation Selection has chosen 18 films (14 works of fiction and 4 animations), from among the 2,300 works submitted this year by film schools from all over the world. Fifteen countries from three continents are represented.
Seven of the films selected come from schools taking part for the first time, and it is also the first time that a film school from Venezuela has reached the selection stage. More than half of this edition's movies are directed by women, with 10 out of the 18 films selected.
The three Cinéfondation prizes will be awarded at a ceremony preceding the screening of the prize-winning films on Friday 20th May in the Buñuel Theatre.
THE CINÉFONDATION SELECTION
Hamid AHMADI
IN THE HILLS
The London Film School
UK
21′
Mounia AKL
SUBMARINE 
Columbia University School of the Arts
USA
21′
Nadja ANDRASEV
A NYALINTÁS NESZE 
(The Noise of Licking)
Moholy-Nagy University of Art and Design
Hungary
09′
Alexandru BADEA
TOATE FLUVIILE CURG ÎN MARE
(All Rivers Run to the Sea)
UNATC "I. L. Caragiale"
Romania
24′
Mélody
BOULISSIÈRE
AILLEURS 
(Somewhere)
École nationale supérieure des Arts Décoratifs
France
06′
Anna CAZENAVE CAMBET
GABBER LOVER
La Fémis
France
13′
Jac CLINCH
THE ALAN DIMENSION
NFTS
UK
08′
Alexandre GILMET
POUBELLE
(Trash)
INSAS
Belgium
19′
Marta HERNAIZ PIDAL
DOBRO
(Fine)
Sarajevo Film Academy – film.factory programme

Bosnia and Herzegovina

15′
Michael LABARCA
LA CULPA, PROBABLEMENTE
(The Guilt, Probably)
Universidad de Los Andes

Venezuela

14′
Ernesto MARTÍNEZ BUCIO
LAS RAZONES DEL MUNDO
(The Reasons in the World)
Centro de Capacitación Cinematográfica

Mexico

37′
PARK Young-ju
1 KILOGRAM
Korea National University of Arts

Republic of Korea

29′
Fereshteh PARNIAN
 ARAM
Université Lumière Lyon 2
France
17′
Saurav RAI
GUDH
(Nest)
Satyajit Ray Film & Television Institute
India
28′
Laura SAMANI
LA SANTA CHE DORME
(The Sleeping Saint)
Centro Sperimentale di Cinematografia
Italy
19′
Remo SCHERRER
BEI WIND UND WETTER

(Whatever the Weather)

Hochschule Luzern – Design & Kunst
Switzerland
11′
Or SINAI
ANNA
The Sam Spiegel Film & TV School
Israel
24′
Malena VAIN
BUSINESS
Universidad del Cine

Argentina

20′