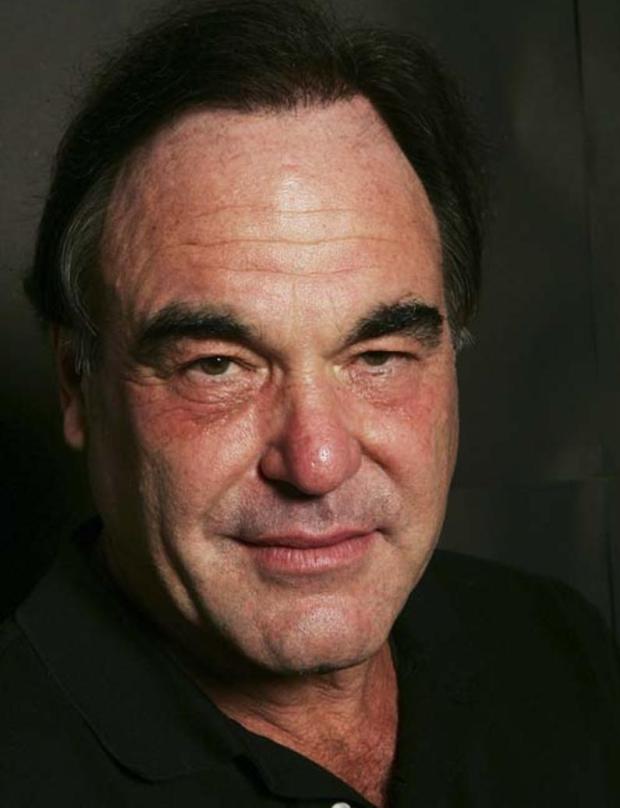 Oliver Stone, Lily Tomlin, Ellen Barkin and James Marsden will be honored at the 14th annual Savannah Film Festival
Special gala screenings to include "A Dangerous Method," "Another Happy Day," "Carnage," "Like Crazy" and "The Artist"
Hosted by SCAD, the Savannah Film Festival will take place Oct. 29-Nov. 5
SAVANNAH, Georgia, September 22, 2011 /PRNewswire/ — Academy Award, Golden Globe and Emmy Award-winning writer/director Oliver Stone ("Platoon," "Wall Street") will receive the Lifetime Achievement Award along with Academy Award-nominated, Golden Globe-nominated, Emmy Award-winning actress Lily Tomlin ("9 to 5," "All of Me") at the 14th annual Savannah Film Festival. The festival, which will take place Oct. 29 to Nov. 5, will also honor Golden Globe-nominated, Emmy and Tony award-winning actress Ellen Barkin ("The Big Easy," "Ocean's Thirteen") with an Outstanding Achievement in Cinema Award and actor James Marsden ("27 Dresses," "X-Men") will receive a Spotlight Award.
Films to receive special gala screenings will include David Cronenberg's "A Dangerous Method;" Drake Doremus' "Like Crazy," winner of the Grand Jury and Special Jury Prize at the Sundance Film Festival; Michel Hazanavicius' "The Artist" winner of the Best Actor Prize at the Cannes International Film Festival; Roman Polanski's "Carnage" winner of the Little Golden Lion Prize at the Venice Film Festival; and Sam Levinson's "Another Happy Day," starring festival honoree Ellen Barkin. The festival will also screen Agnieszka Holland's "In Darkness," Famke Janssen's "Bringing Up Bobby," Lynne Ramsay's "We Need to Talk about Kevin," Mark and Jay Duplass' "Jeff, Who Lives at Home" and Ralph Fiennes' "Coriolanus."
Special guests currently scheduled to attend are Alec Baldwin, Universal Pictures President Ron Meyer, James Toback and Famke Janssen.
Hosted by the Savannah College of Art and Design, a private, nonprofit, accredited, degree-granting university, the Savannah Film Festival has become one of the largest entertainment events in the Southeast. From feature-length films to two-minute shorts, the annual festival presents a full range of cinematic creativity from both award-winning professionals and emerging student filmmakers.
During the festival, professional workshops and lectures for the community and area high school and college students address topics such as acting, directing, producing, animation and filmmaking, among others. SCAD students are given the opportunity to network with filmmakers, directors, studio executives, producers and others to gain further understanding of their chosen career. The university offers the only major film program in the United States integrated within an acclaimed art and design university. In the past seven years, the university has been one of the top 10 U.S. film schools in producing Student Academy Award finalists.
Over the past six years, many of the evening screenings at the festival have garnered Academy Award nominations. The festival has U.S. premiered two Pedro Almodovar films as well as films by Robert Redford and Woody Allen. Special gala screenings, which were shown before their national release, include "127 Hours," "Amelie," "Babel," "Black Swan," "Precious," "Sideways," "Slumdog Millionaire," The Diving Bell and the Butterfly," "The Wrestler" and "Up in the Air."
Each year, distinguished honorees are presented awards for excellence in the entertainment industry. Past honored guests have included Sir Ian McKellen, Liam Neeson, Isabella Rossellini, Hugh Dancy, Jeremy Renner, Woody Harrelson, Ben Foster, Tommy Lee Jones, Michael Douglas, Catherine Zeta-Jones, Peter O'Toole, Kathleen Turner, Sydney Pollack, Alan Cumming, Roger Ebert, Jane Fonda, John Waters, Danny Glover, Alec Baldwin, Natasha Richardson and Ellen Burstyn.
Individual tickets for the 2011 Savannah Film Festival will go on sale 10 a.m., Oct. 3, 2011 and can be purchased at the Trustees Theater Box Office, 216 E. Broughton St., Savannah, Georgia, online at www.savannahboxoffice.com, or by phone at 912.525.5050.
Morning and afternoon screenings and panels will be $5 for the general public; $3 for students, seniors and military; and free for SCAD students, professors and staff with a valid SCAD ID. The price for tickets to the evening screenings will be $10 for the general public and $5 for SCAD students, professors and staff with a valid SCAD ID. Group discounts are available.
The schedule, which is subject to change, will be available Sept. 30 on the Savannah Film Festival website. For more information on the festival, visit scad.edu/filmfest.
###
SCAD: The University for Creative Careers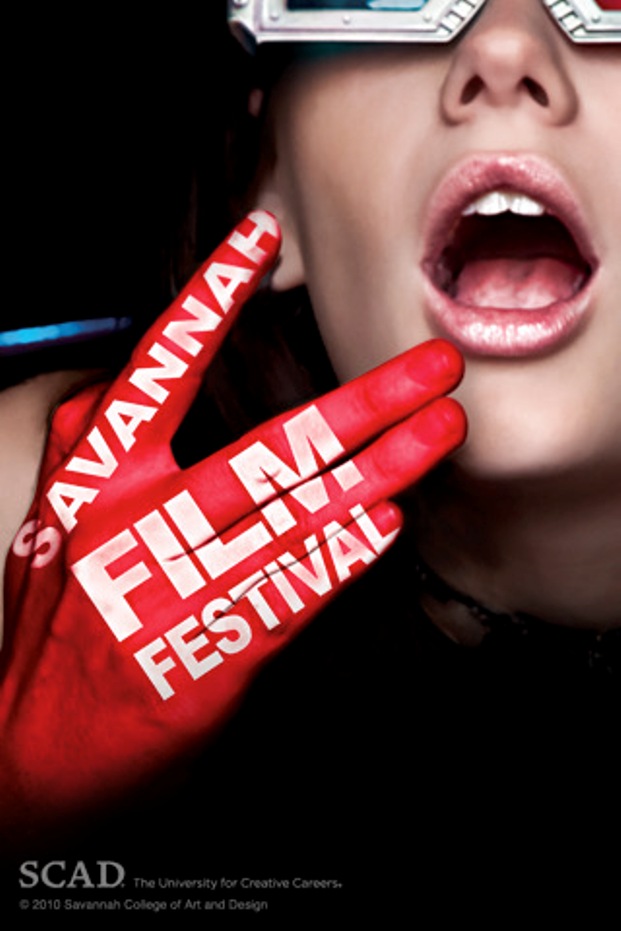 The Savannah College of Art and Design is a private, nonprofit, accredited institution conferring bachelor's and master's degrees in distinctive locations and online to prepare talented students for professional careers. SCAD offers degrees in more than 40 majors and more than 50 minors in Savannah and Atlanta, Georgia; in Hong Kong; in Lacoste, France; and online through SCAD eLearning.
SCAD has more than 20,000 alumni and offers an exceptional education and unparalleled career preparation. The diverse student body, consisting of more than 10,000 students, comes from all 50 United States and nearly 100 countries worldwide. Each student is nurtured and motivated by a faculty of more than 700 professors with extraordinary academic credentials and valuable professional experience. These professors emphasize learning through individual attention in an inspiring university environment. SCAD's innovative curriculum is enhanced by advanced, professional-level technology, equipment and learning resources and has garnered acclaim from respected organizations and publications, including 3D World, American Institute of Architects, BusinessWeek, DesignIntelligence, U.S. News & World Report and the Los Angeles Times.
Media Contact:
Jennifer Bins
Media Relations Manager
Savannah College of Art and Design
404.253.2759
jbins@scad.edu