To date, South Africa has 8 co-production treaties with Germany, United Kingdom, Canada, Italy, New Zealand, Australia, France and Ireland.
Germany has been the leading co-producing partner.
Between 2010 and 2011 a total of 18 films were co-produced by South Africa and Germany.
And we are still contesting for bragging rights with South Africa that with only a population of 53 million people,has over 125 cinemas with over 750 movie theater screens, whereas Nigeria does not even have up to 75 screens for the most populous nation in Africa with over 160 million people.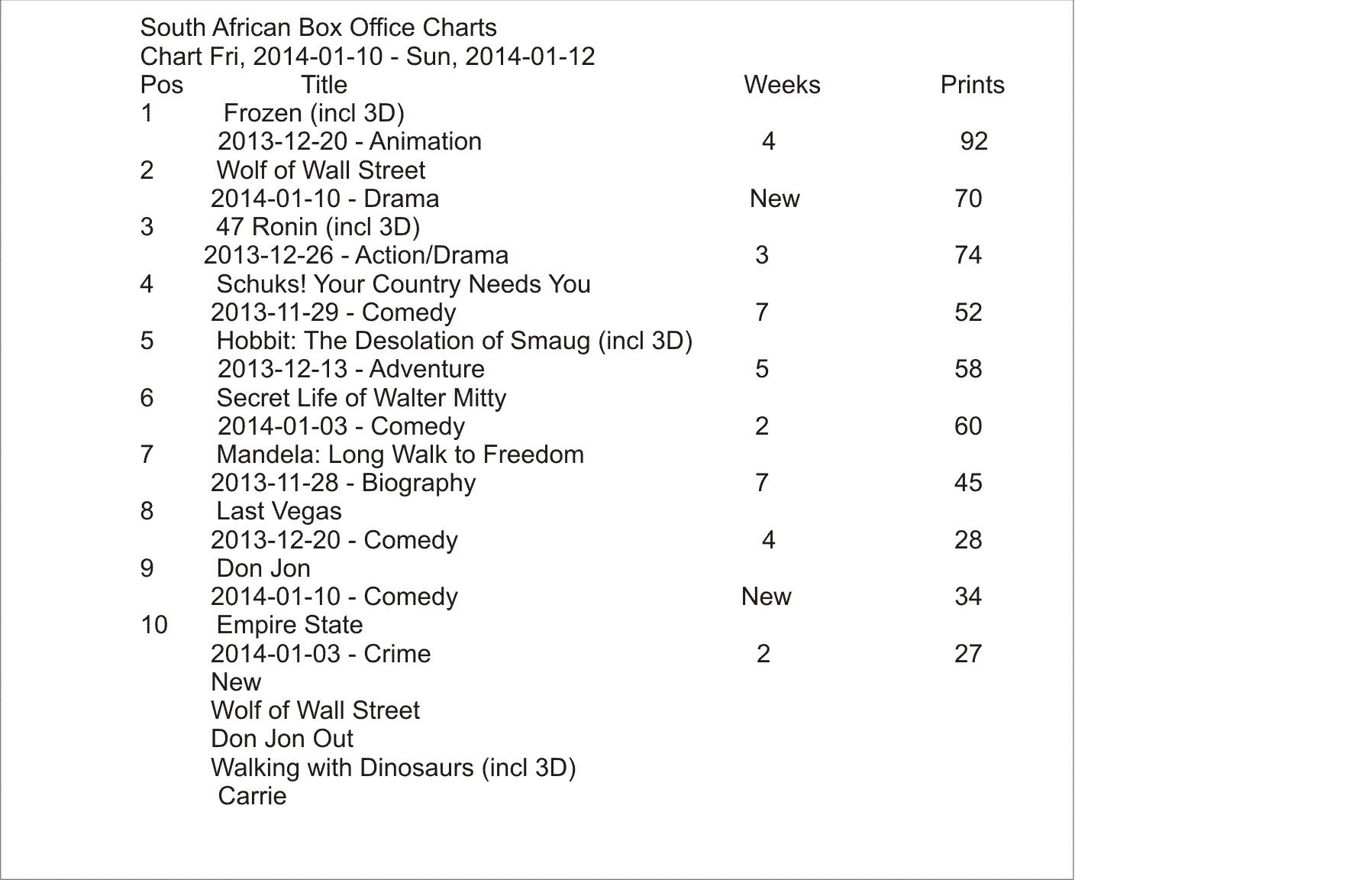 Does the Nigerian Film Corporation or National Film & Video Censors Board (NFVCB) have accurate reports of the Nigerian Box Office for the so called second or third largest film industry in the world?
Does the second or third largest film industry in the world have a film market?
How many foreign films have we bought the distribution rights and how many Nigerian films have we sold the distribution rights?
Does Nigeria have any film studios like the Cape Town Film Studios?
Who is fooling whom?
Can we PLEASE, tell ourselves some home truths and chew on the cud no matter how bitter?
Like the professional incompetence of some of those appointed to head film offices, corporations and organizations with dysfunctional administrations and the best thing one of them achieved in 2013 was having an unnecessary road show for "Half of A Yellow Sun" during the 38th annual Toronto International Film Festival (TIFF).
Am I kidding you?
No, they actually had a typical Nigerian jamboree?
Then they went with an entourage to woo foreign investors to the Nigerian film industry.
When they cannot even give accurate data and audit of the Nigerian Box Office or sales of DVDs of Nigerian movies?
Can we have a compendium or directory of Nigerian movies in the last five years that we can present at the next Cannes Film Festival?
Where can we get prints of feature films made in Nigeria since the first film "Palaver" was shot in Jos in 1904?
Can the Nigerian Film Corporation or Nigerian Television Authority (NTA) show us a documentary report of the first National Film Festival held in 1992 and address the ignorance of those making spurious claims over which is the first local and the first international film festival in Nigeria?
Can we see the Nollywood classic "Living in Bondage" at the cinemas?
It would have been great if we saw it at the cinemas or even on AfricaMagic to celebrate Nollywood at 20.
Well how about showing to mark Nollywood at 22 (1992-2014)?:)
Can we have an annual monthly screenings of classics of Nigerian Cinema like films from the "SIX DECADES OF MOTION PICTURE" as documented in "REEL VIEWS" by veteran filmmaker and author Afolabi Adesanya, published in 2012.
Does the National Library and National Museum have sections for Nigerians movies?
SOUTH AFRICA FILM CORPORATION OFFICIALLY REGISTERED WITH AFCI
The SAFC is registered with the South African Chamber of Commerce and is now officially a Member of the Association of Film Commissioners International (AFCI).
This means that they are among approx. 350 registered Commissions from around the world and they are bound by their regulations in terms of how a Film Commission must be constituted, the work that they do and the professionalism of the organisation.
There are some key benefits that come from the establishment of this Commission, namely:
It increases the exposure of their local film industry internationally
It creates a platform for to send web content to them. If it is suitable they can upload it to give their industry a broader presence.
It enables them to apply to national funding bodies for funding for running the organisation – not just projects and trade missions
It makes the work of someone searching on the Internet for contact or information on their local film industry much easier as it has 'South Africa' and 'Film' in the company name.
As a Member of the AFCI they receive global coverage, this is especially important as many producers and scouts looking to film in a certain territory look to the local Film Commission as their first port of call.
Membership to the SAFC is free of charge, there is a Membership form on the website if you wish to be registered – please complete the form and return it to us.