Who is Nengi Adoki? She played the lead role in the current trending Movie "CHATROOM."
An actress is responsible for translating a writer's ideas into a full-blown character with a unique set of gestures, accent, body language, movement and even trademark dialogues. During the world premiere of the movie CHATROOM on Easter Sunday April 17, 2022 at the WheatBaker hotel in Ikoyi, the teaming audience was so impressed at the way Nengi successfully conveyed the feelings of her role and beautifully blended into the character of Ebiere.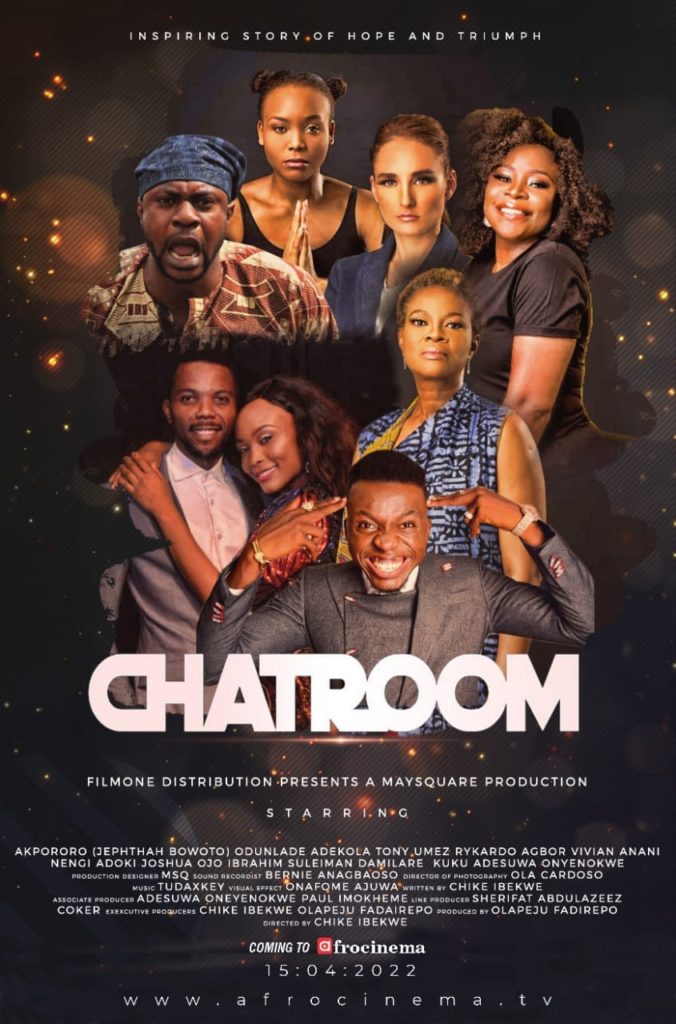 The movie is currently being shown on afrocinema.tv.
See link to sign in https://afrocinema.tv/movies/chatroom
NENGI BIO
Nengi Adoki (The Nengers) is a Nigerian-born, Toronto-trained Actress, Writer and Producer and one of Nigeria's current leading actresses in the Theatrical,Web, TV and Film space. While at the University of Toronto, Nengi created and directed and choreographed the popular Afrocentric stage show called "Sync Afrique" which ultimately became a culturally recognised event in the city of Mississauga. Since moving back to Nigeria, Nengi made history as the lead actress in Nigeria's first exported musical theatre piece to the West End in London, England as "Kike Johnson" in "Wakaa The Musical" performing 52 shows overall. She has played other supporting roles on the Nigerian stage such "Heartbeat The Musical" and "No more Lies". On the Web, Nengi has featured on RED TV'S hit shows "The Men's Club" and "Inspector K" as well as Bovi's "Back to School" on Youtube. On TV she's played supporting roles on Africa Magic's 260 Episode series' 'Enakhe', 'Forbidden' and 'Hustle'. She is presently the creator, writer and lead actress of her show, "The Most Toasted Girl", the first crowd-funded web series in Nigeria currently available on Youtube.
Chatroom Synopsis
A young girl enters a TV reality show contest as a means to escape the haunting ghost of her past and her present deprivation. However, an incident in the house forces her to go back to the past she had tried to forget and further reveal a disturbing secret that would throw the entire nation into shock. The hilarious experiences in the house turn the table in an unexpected way bound to keep audiences in stitches and at the edges of their chairs at the same time.