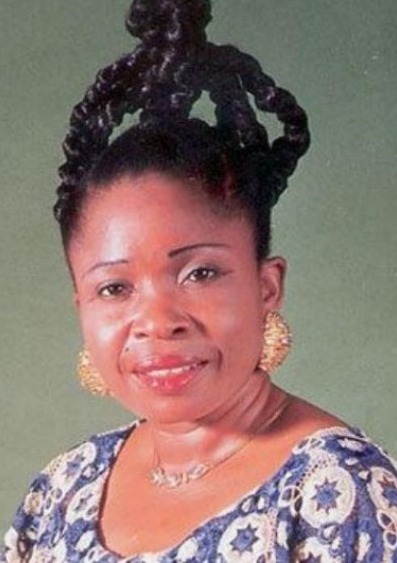 Christy Essien-Igbokwe (November, 18th. 1960 – June 30th. 2011)
Nigeria has lost one of her greatest women, the "Queen of Soul", Christy Uduak Essien-Igbokwe, who passed away at about 9.15a.m. Thursday at the Lagos State University Teaching Hospital (LASUTH), Ikeja, Lagos.
Popularly known by her maiden name Christy Essien before she got married, she was a great singer who was like a sister to millions of her fans in Nigeria.
She was the first Nigerian Queen of Soul music admired and loved by millions of music lovers in Nigeria and other countries.
I have been one of her countless fans since her successful acting career as a colourful TV actress in the popular TV comedy series Masquerade of the Nigeria Television Authority (NTA), playing the drama queen as "Apeno", the wife of "Jegede", played by the late Claude Eke.
The television series was created by James Iroha who played the role of "Gringory", one of the houseboys of "Chief Zebrudaya Okoroigwe Nwogbo, alias 4:30." played by Chika Okpala.
Christy Uduak Essien-Igbokwe was born on the 11th November, 1960, Her talents as an actress and singer were discovered in her teenage years in secondary school, acting and singing at various clubs until she passed the audition for one of the leading roles in the Masquerade in 1976. Christy was an instant hit and became a household name in Nigeria. In 1977 at only 17, she began her professional musical career and released several top selling albums and her 1981 hit album "Ever Liked My Person" produced by Lemmy Jackson was rated the best.
She was the first female President of Performing Musicians Association of Nigeria (PMAN) and the Chairman and Managing Director of Soul Train Entertainment Limited. She was honoured with many laurels incuding the Nigerian Lady of Songs award, Africa Music Mother award, International Special Achievement award in Mexico, World Song Festival Award in Los Angeles, Queen of Music International award, Association of Theatre Arts Practitioners award and Outstanding Achievement in Female Uplifting award.
Click here for the discography of Christy Uduak Essien-Igbokwe
May God grant her peace in her transition to eternal glory and comfort her bereaved family, relations, friends, associates and millions of fans in Nigeria and abroad.
~ Ekenyerengozi Michael Chima