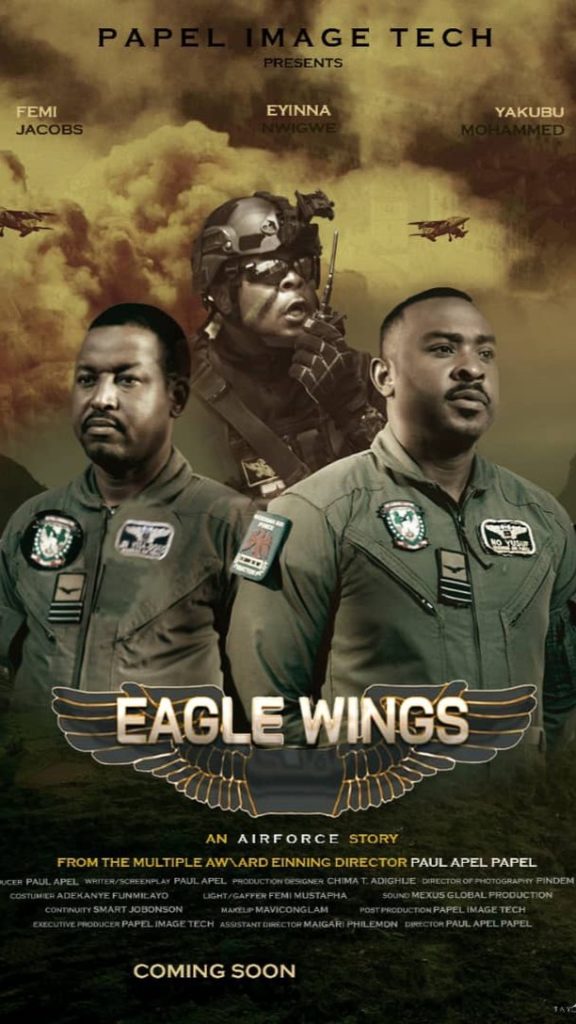 Logline
Two Nigerian Air Force Officers are bent on rescuing their newly married course mate and fighter pilot in an enemy territory, the mission becomes a fierce battle to save the community of his refuge.
Writer/Producer/ Director Paul Apel Papel
Cast: Femi Jacobs, Enyinna Nwigwe, Yakubu Mohammed, Francis Duru, Keppy Ekpeyong Bassey Patience Ujah, Stephanie Apel, Jamila Ibrahim Abdul Zada
DOP: Spindem Lot, VFX: Gabriel Keneni, Music Score: Chuck Okudo, Editor/Colorist: Paul Apel Papel.
Profile: Paul Apel Papel in a US trained filmmaker at Colorado Film School with many awards credits including the British Film Institute's Best Production category at the ZAFAA Global Awards 2014 in the United Kingdom.
NOW IN CINEMAS