28 Dec 2010 17:01 Africa/Lagos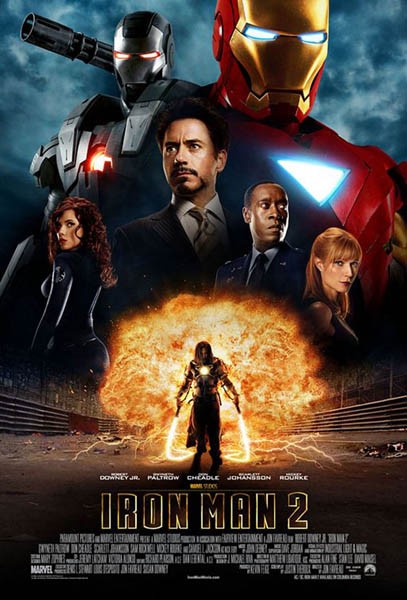 Top Movies of 2010: Redbox Counts Down the Year's Top Rentals
National Survey Reveals Nearly Half of Americans Will Ring in the New Year with a Movie
PR Newswire
OAKBROOK TERRACE, Ill., Dec. 28, 2010
OAKBROOK TERRACE, Ill., Dec. 28, 2010 /PRNewswire/ — Redbox, America's movie rental destination, had a record-breaking 2 million rentals last New Year's Eve and according to a national survey, 47 percent of American movie-watchers will celebrate New Year's Eve this year by watching a movie at home. Redbox makes it easy with $1 a night DVD rentals and $1.50 a night Blu-ray Disc® rentals at its approximately 24,900 locations nationwide.
Looking to celebrate the New Year with a new movie? Here's a list of some great new releases available now:
Top Movies for New Year's Eve:
1. The Other Guys
2. Shrek Forever After
3. The Twilight Saga: Eclipse
4. Cats & Dogs: Revenge of Kitty Galore
5. The Expendables
6. Lottery Ticket
7. Charlie St. Cloud
8. Grown Ups
9. The Sorcerer's Apprentice
10. Eat Pray Love
From Iron Man 2 to Toy Story 3, the following are the year's top rentals by category based on rentals occurring in 2010. Many are still available at redbox® locations nationwide, so movie lovers still have a chance to end the year with a favorite:
Top Movies of 2010
1. Shutter Island
2. The Bounty Hunter
3. Grown Ups
4. The Karate Kid (2010)
5. The Blind Side
Top Adrenaline Rush Movies of 2010
1. Iron Man 2
2. Kick-Ass
3. Prince of Persia: The Sands of Time
4. From Paris with Love
5. The Losers
Top Family Fun Movies of 2010
1. Karate Kid (2010)
2. Alice in Wonderland (2010)
3. Toy Story 3
4. The Spy Next Door
5. Diary of a Wimpy Kid
Top Bromance Movies of 2010
1. Grown Ups
2. Hot Tub Time Machine
3. Cop Out
4. Get Him to the Greek
5. The Other Guys
Top Tearjerker Movies of 2010
1. The Blind Side
2. Dear John
3. The Lovely Bones
4. Remember Me
5. The Last Song
Top Chick Flick Movies of 2010
1. The Back-Up Plan
2. Dear John
3. Valentine's Day
4. It's Complicated
5. When in Rome
It's easy to make New Year's Eve a night in with redbox. Movie lovers can reserve new release DVD or Blu-ray™ movies online and pick them up at the redbox kiosk of their choice. Finding the nearest redbox location is easy on www.redbox.com, via the redbox iPhone® app, or by texting REDBOX to 50101.
*An online study of 1,014 nationally representative Americans ages 18 and older, conducted on behalf of redbox by Kelton Research in December 2010.
About Redbox
Redbox Automated Retail, LLC, a wholly-owned subsidiary of Coinstar, Inc., offers new release DVD and Blu-ray Disc rentals through its network of conveniently located, self-service kiosks. Redbox has rented more than one billion movies and is available at approximately 24,900 locations nationwide, including select McDonald's restaurants, leading grocery, drug and convenience stores, select Walmart locations and Walgreens locations in select markets. For more information, visit www.redbox.com.
SOURCE Redbox
CONTACT: Kate Brennan of Redbox, +1-312-636-0325, kbrennan@redbox.com
Web Site: http://www.redbox.com/