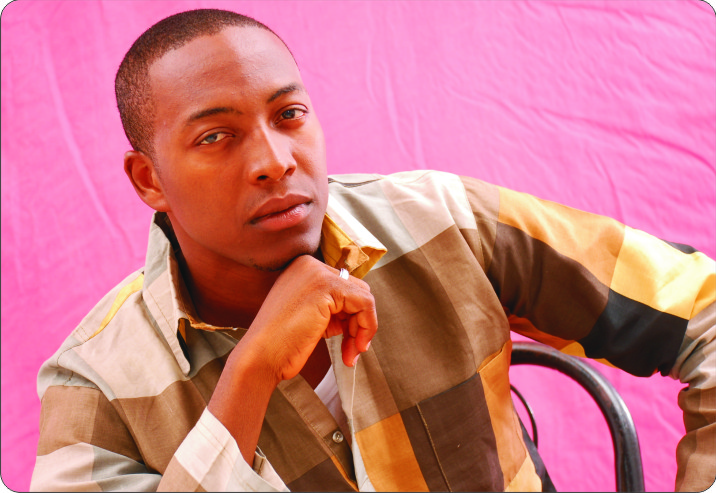 The name Chukwudi Leonard-Oji will always ring bell when you discuss about Nollywood the most popular movie industry in Africa. His career has spanned through many years of hard work and commitment as an actor in the Nigerian film industry today. He has earned himself many admirers and fans across Nigeria and Africa in general in course his profession as a versatile actor that can kill any role given to him.
Chukwudi's towering personality 6ft 1" make every girl's head turn around whenever he appears on red carpets, no wonder he is fondly addressed as the
ladies man but he has never been distracted by this because ones you are in the public eyes you should expect that; more importantly if you are the charming time. He is such a handsome dude that can make any wife emotionally unstable but he always keeps his head high and strictly professional to his very best.
The Light skinned, brown eyed actor has appeared in several movies, soap series and TV Shows which includes
Playing "Hassan" in AMBO 5's "ALERO'S SYMPHONY" Director: Izu Ojukwu.
As Pastor Thomas in Royal art's "ON BENDED KNEES" Director: Lancelot Imaseun.
As Dayo Ibrahim in Adonis production's "VALOR"- Director: Niyi Akinmolayan,
As Chidi in Something Unusual Studio's "FACADE"- Director: Nodash ,
As Mike in Toka Makbaro's "IKOGOSI, THE LAST TURN ON THE LEFT-Director: Toka Mcbaro,
Uche Jumbo Studio's "A MOTHER'S FIGHT" – Producer: Uche Jumbo,
As Charles in Africa Magic Original Films' " SEQUENCE" – Director: Uzordima Opechi,
As Agrnt Duma in Africa Magic Original Films' "WHEN YOU DIE"-Director: James Omokwe, Series:
As Sunom Idibia in MNET Africa's "TINSEL"- Producer: Rogers Ofime,
Koga Studio's "EVE"- Producer: Jahto ,
As Azuka in Common Ground Production's "THE STATION"- Producer: Allen Scheid,
TV Shows:"MTN n U" (host),Jason's Height's "DESERT WARRIORS" (host), CGP's "THE ACADEMY" (competitor).
Playing all these roles he is very focused getting to greater heights and currently Producing films which some of them will be screened during the 6th edition of the annual Eko International Film Festival coming up November 16-21,2015 at the prestigious Silvrbird Cinemas Victoria Island Lagos. Nigeria.
When you ask Chukwudi Leonard-Oji what next, he will simple tell you that he is looking beyond Nollywood.
Chuks on Set