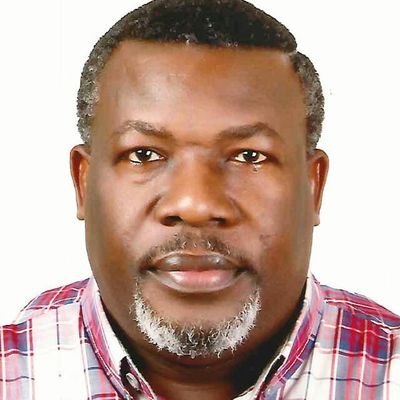 ABIA State boasts of a large numbers of players in Nigeria's entertainment industry.
It is against this backdrop that a group of notable personalities has come up with idea to hold the first edition of "Abia Creative Economy and Tourism Development Summit", an event that was hatched as part of activities marking the state's 27th Anniversary.
Scheduled to hold on Friday, August 31, 2018 at the Banquet Hall of Four Point Hotel, Plot 9/10, Block 2, Oniru Chieftaincy Estate, Victoria Island, Lagos, at 11am, Chairman, Project Team; veteran Nollywood star Mr. Ejike Asiegbu said the Abia Creative Economy and Tourism Development Summit" "was created for the unity and partnership of all creative industry personalities of Abia State towards creating a forum for the development of Abia Creative Economy and Tourism promotion. The vision is to lay a solid foundation for the support and welfare of all Abia Creative/Entertainment Personalities across the world."
Chairman of the event is no other person than Dr. Chima D. Anyaso, MD/CEO,Ceeson Energy Oil & Gas Limited and Chairman Le Paris Continental Hotel, Lagos. The Governor of Abia State, Dr. Victor Ikpeazu is Special Guest of Honour while the commissioners for Tourism, Arts and Culture, Hon. Ogbonna Obioma as well as Information, according to Asiegbu are being expected at the Summit.
The theme of this year's event Asiegbu revealed is; 'Strengthening the Global Partnership for Abia Creative Industry and Tourism Development'. "Like I said earlier on, the summit is designed to create a platform for creative and intellectual interaction amongst Abia intellectuals, Captains of Industries, Creative Industry Personalities, the International Community and Representatives of Multinational Companies in Nigeria on the "The Role of the Creative Industry and Tourism Promotion Towards Abia Development'. The event focuses on discovering a narrative that all constituencies can share, as we embark on the Abia creative industry business and tourism developmental objectives of taking Abia to the world stage," the Nollywood star said.
Asiegbu listed some of the corporate objectives of the summit as Connecting with Target Partners for Global Acceptance for the Abia creative industry, Investment opportunities and Tourism Potentials; Communicating Key Messages to potential local and foreign investors using the faces of Abia Creative Industry personalities even as he gave an insight on what the day will look like: "The event will also feature topics by reputable Keynote Speakers, the unveiling of  "Ada Abia Universe Beauty Pageant" and a mini documentary of the works of Abia creative industry personalities, investment opportunities and untapped tourism potentials in Abia State.
"The Project Team is committed with the responsibility to producing an action plan of recommendations and synergy for partnership with major stakeholders, brands, groups and well-meaning personalities for the establishment of modern day structures for Abia Creative Industry and Tourism Development. The music and comedy concert will take place after the summit (on the same day) at the O'jez Entertainment Arena, National Stadium, Surulere Lagos at 7pm till dawn. I must add here that Barrister Mrs Ngozi Nwangwa Head of Abia Tourism Board has
given some assurance that she and officials of the board would be present at the two events that day."
Ojez Entertainment, Culture TV Concept and Forever Communications Limited are driving the idea with team members comprising Admin/Event Director; Mr. Peterson Agu
National Coordinator General Frank Dallas, Director Media Alozie Alonzo Uzoukwu, Director Presentation; Emeka Enyiocha, Director Protocol Mathew Nwankwo, Liaison Gloria Mba and Lisa Onu will be in charge of Welfare. Others include Kendra Okwara, Mercy Ndukwe, Saint Maradona among others.
For the benefit of the doubt, some Entertainment/Creative Industry personalities from Abia include; Legendry highlife musician Bright Chimezie, Kanu Nwankwo, Ogbonna Kanu, Ikechi Uko (Tourism Scion and Ambassador)
Bright Okpocha (Basket Mouth) Stephen Okechukwu (Rugged Man)
Daddy Fresh, Gloria Anozie Young, Bond Emereuwa, Madu Chikwendu, Diewaite Ikpechukwu, Ngozi Nwosu, Nkiru Silvanus, Buchi the Gospel Singer,  Chinedu Ikedieze (MFR) Emeka Enyiocha, Mike Ezuruonye, Uche Jombo, Frank Dallas, Gloria Mba, Mathew Nwankwo( NTA)
Alozie Uzoukwu (Silverbird TV), Enyinnaya Nwachukwu (GLOBACOM) Wisdom Nwankwo, Hope Obioma Opara (President/Founder) Eko International Film Festival ,Temple Ugochukwu Ikeji, Thelma Nwosu, Ugo Ugboh, Reginald Ebere, Uche Anyamele, Uche Elendu, Kalu Ikeagwu, Lisa Onu, Vera Kanu, Blessing Asibe, Ijeoma Imoh, Nigga Raw, Emeka Okoro , Ekubo Mike, Ukeje Iyke, Uche Nnanna, Mary Uche, Kalu Anya (Movie Director), Ajebo the Comedian, Niga Raw, and Nnenna Nwabueze 'MERIT' of Living in Bondage fame now Mrs Okonta , Alex Ekubo,  Iyke Ogbonna, O. C. Ukeje, among many others.
"We are expecting a lot of corporate bodies such as Nigerian Breweries, British American Tobacco Company, Viju Milk, Seven Up, banks, members of the National Assembly and State Assembly from Abia, Abia Tourism Board, all eminent Abia sons and daughters such as Alex Oti, Uche Ogah among many others. I want to state clearly here that this event is non-political. We are not associated with any political body," Asiegbu submitted.
Copied. http://onnlive.com/