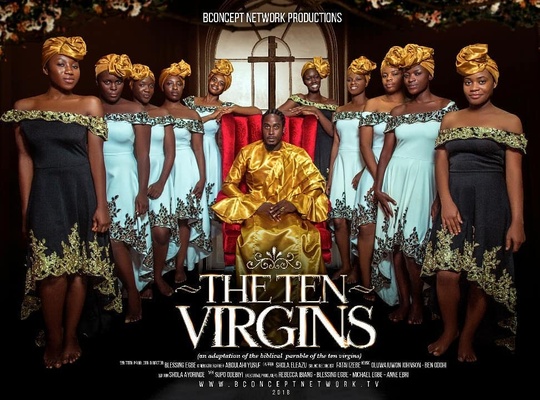 Ten Virgin maidens betrothed to a great prince who is away on an infinite journey must stay faithful and untainted while in wait for his return. Inspired by the biblical story of the Ten Virgins.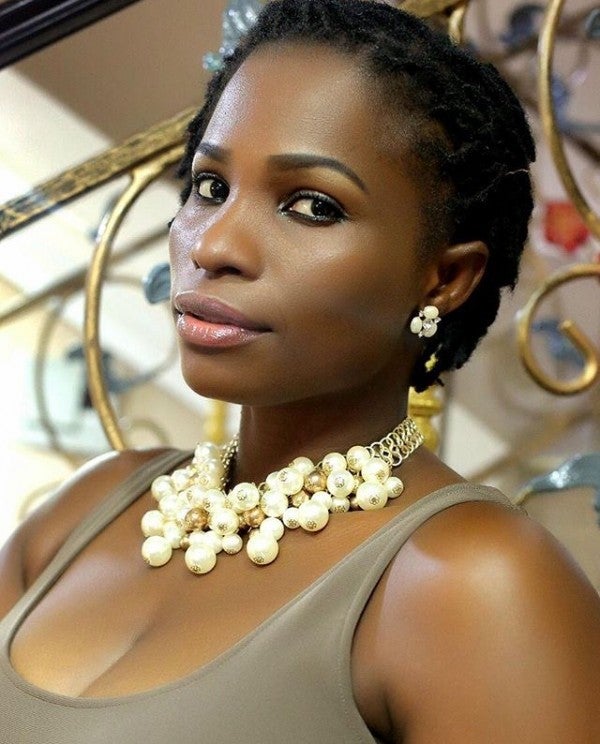 Producer Blessing Egbe
Profile of the Producer/Director. Blessing Egbe
EDUCATION
BACHELOR OF ARTS-University of Calabar 2000 MAJOR- Theatre and Film GPA 3.0 (2ND Class Lower) CORE COURSES: Creative dramatics, play writing, acting, directing and communication.
DIPLOMA- University of Calabar 1996 MAJOR- Theatre Arts GPA 3.53 Introduction to the core courses.
CERTIFICATE-City Varsity film &Television & multi 2004 MAJOR – Screen writing Basic Scriptwriting media school, Cape Town, South Africa
PROFFESSIONAL EXPERIENCE (12 Years) Blessing Effiom Egbe is the CEO of B'Concept Network Productions. She has Written, produced and directed over 100 hours of content for the company. Below is a listing of Blessing Egbe's works.
2018 The Ten Virgins (Film Series)
2017 She Drives Me Nuts! (Drama Series. 52 Episodes)
2017 The Women Movie
2016 One Room Movie
2015 This Thing Called Marriage (50 Part Drama Series)
2015 Iquo's Journal (Social Movie On Hiv/Aids)
2014 Keboti (Short Film On The Importance Of A Good Name)
2013/15 Lekki Wives (78 Part Drama Series)
2011 Two Brides and A Baby Movie
2009 Disclosure Drama Series (43 Episodes)
2007 The Rivals Movie (Written & Co-Produced)
2005/06 Before The Vow / After The Vow
PROFFESSIONAL AWARDS/ NOMINATIONS/ WINS/ FILM FESTIVALS SELECTION
FOR THE WOMEN MOVIE
Official Selection the British Council' Africa In Motion Film Festival Scotland 2018
Official Selection Festival International Du Film Pan African De Cannes. Paris 2018
Official Selection Nollywood Travel Film Festival. Germany 2018
Official Selection Eko International Film Festival Lagos, Nigeria. 2018
Winner Best Indigenous Movie. Abuja International Film Festival. 2018
Official Selection Africa Movie Academy Awards, Kigali, Rwanda. 2018
Semi Finalist Caribbean Film Festival And Market. 2018
Nominee Director Of The Year- Blessing Egbe- Best Of Nollywood Awards 2017
Winner Best Screen Play- Blessing Egbe- Best Of Nollywood Awards 2017
FOR ONE ROOM MOVIE
Nominee 2016 Exquisite Lady of The Year Awards-Best Female Movie Producer
FOR LEKKI WIVES DRAMA SERIES
Winner 2014-Best Tv Drama Series- Best Of Nollywood Awards.
Nominee 2013-Movie Producer Of The Year- Exquisite Lady Of The Year Awards
FOR IQUO'S JOURNAL MOVIE
Nominee 2015 Zafaa Awards Best Producer Blessing Effiom Egbe
Nominee 2016 Africa Magic Viewers' Choice Awards Best Writer-Blessing Egbe
FOR TWO BRIDES AND A BABY MOVIE
Nominee 2013 Africa Magic Viewers' Choice Award For Best Writer. Blessing Egbe
Nominee 2013 Africa Magic Viewers' Choice Award- Best Art Director- Blessing Egbe
Nominee 2011 Best Of Nollywood Awards Movie Of The Year – Blessing Egbe
Winner 2011 Best Of Nollywood Awards For Best Screen Play– Blessing Egbe
FOR DISCLOSURE DRAMA SERIES
WINNER 2011 CITY PEOPLE'S SCRIPT WRITER OF THE YEAR
NOTABLE PUBLICATIONS/ FEATURES
Book Feature Women Calling the Shots 2017
Documentary Feature Amaka's Kin, Women Of Nollywood 2016
Listed African Women Power Network 2017 Power List, 2017
Listed 5 Female Directors to Watch Out For 2017
Listed 10 Most Inspiring Nollywood Female Film Makers.2017
Listed 40 Most Inspiring Youngstars -2016 Kennis Place
Numerous Press Publications
CONFERENCE PRESENTATIONS/ PANELISTS
Speaker 2017 Africa International Film Festival 2017 (Female Entrepreneurship)
Speaker 2017 Nollywood Forum (What Directors Expect From Actors.)
Speaker 2017 Junior Achievement Leadership Empowerment Camp
Panelist 2017 Nigerian International Film Summit (On Faith Based Films)
Speaker 2017 Success Stories Africa Forum (Shared My Success Story)
Contact: Peridot Close, Diamond estate, Off Monastery Road, Sango Tedo, Lekki, Lagos, Nigeria. +2348030600626, tunuus@yahoo.com