*The crime of that tribe must be so great.*
In 1966: Nearly 1,000,000 of them was massacred in the North as revenge killings for a coup that was plotted by a young man that bears their name but had never been to their land. They escaped back to their homeland and wanted a country of their own, but they were told that they must belong to one indivisible Nigeria
For three years, they resisted and lost another 3,000,000 of their kith and kin were fed to the vultures. Their entire homeland was a killing field, they were killed, and they were starved. Kwashiorkor finished up their starving children. Many of their wives and daughters were raped and some were taken into forced marriages.
(But The International Criminal Court (ICC) and The International Court of Justice never investigated the war crimes. They didn't take a look at these evil, xenophobic and ethnic cleansing done against the Igbo nation. They were too blind to see and they simply turn their heads and look the other way, that is why those who perpetrated these evil act are walking freely but the blood on their hands will remain a curse to them and their generations to come.)
After three years of annihilation, the genocide ended. The few that were still alive crept out of their holes and remembrance the country that has massacred them without a just cause.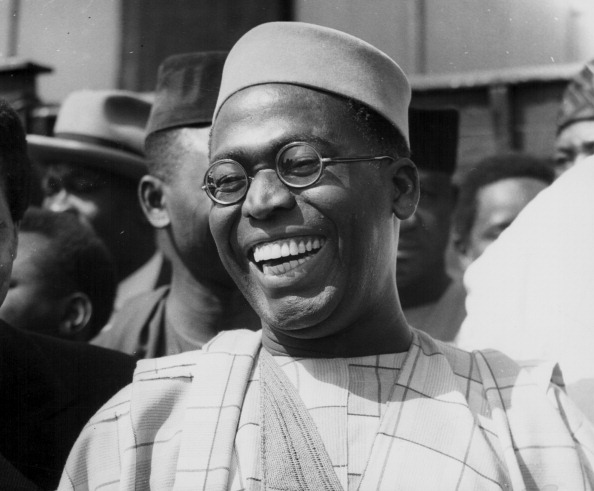 To return to the country, they were economically stripped of their remaining dignity and offered only *£20 (then ₦40)* each in exchange for their money…millionaires before the war restarted life with *£20 (then ₦40)*. They did not complain, they accepted their fate and reintegrated with all.
Within a short while, the country embarked on an indigenization policy which enabled many of their South Western, South-South and Northern brothers to buy up major multi-nationals at a giveaway price…with *£20(then ₦40)* in their pockets, they could only watch…. those that owned houses in the big cities lost their homes to the criminal policy of 'Abandoned property' as enacted by some states aimed at committing official stealing.
In the civil service, the policy of the quota system made it impossible for many of them to be accepted back into their former jobs…In trying to get a quality education for their children; the policy of giving admission to children from educationally disadvantaged states, saw their children score so high at entrance exams but locked out from most of the Federal Government Colleges and universities; even though they were coming from war, they were still categorized as educationally advantaged. 53 years after the war, the educationally disadvantaged states are still educationally disadvantaged and the Igbos are still blamed for everything and denied major government presence and projects.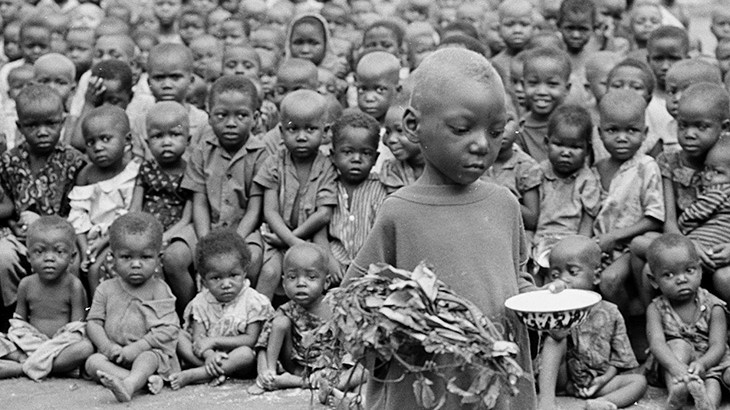 Locked out of schools and locked out of public service, they embraced trading and other menial jobs that a man could do with his hands to feed his family. To survive, they spread out again to the big cities with memories of their dead ones and rundown homeland.
Everywhere they went, they lived frugally, sometimes, and a master lived in his shop with his 5 boys until they made enough money to rent a one-room apartment.
Of all their brothers, the Yorubas were the most accommodating after the war and this made many of them quickly forget the pains of the war and settled down to play major roles in the development of the communities, in which they found themselves.
In their host communities, they never looked back in donating towards the building of schools, churches and whatever was required…Some even married the daughters of their hosts and some took titles. At drinking bars, you find Jide and Emeka drinking and laughing. At school, you find Ebube and Bisola reading and playing together as best of friends.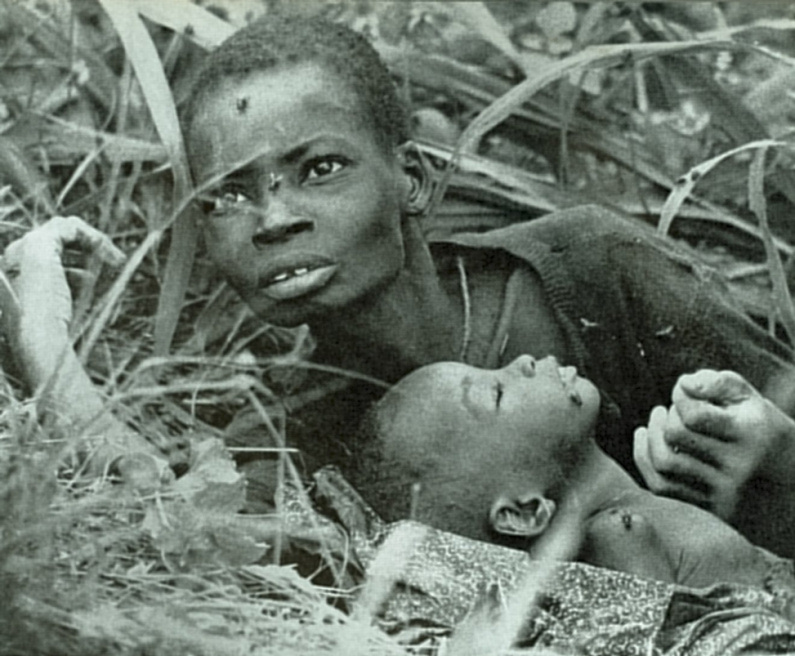 Soon, at the turn of the 90s, many of their town unions encouraged them to completely trust their hosts and join hands in opening up areas that were hitherto, uninhabited, especially the swamps and the mangroves….they bought swamps and the term 'sand filling' became popular, they bought thick mangrove forests and in mowing them down, they became Osuofia and the money coming from them, made their hosts happy because most of the places they bought and transformed had laid waste for years.
With vigour, they negotiated for lands to build markets, cleared the lands and built the markets and were happy to welcome state and local government tax and rate officials. If you slap them on one cheek, they gladly turned the other with a smile. When they build houses, they trust everything to their Yoruba builders and even in their homeland, all their building projects were done by the Yoruba boys they have come to love and trust.
Then…1999 came….all celebrated the re-emergence of democracy…but gradually, a new anti-Igbo message started, but they ignored it because they have completely fallen in love with their host…
In 2014…..The divisive politicians showed up in their numbers and made them; the Igbos the sacrificial lamb all over again…
Someone wrote somewhere and I agree with him completely that:
In 1993, the Igbos voted Abiola against Tofa who had an Igbo as Vice-President…
In 1999, the Igbos voted for Obasanjo en-block,  Obasanjo is Yoruba. Obasanjo lost Yorubaland but scored 85%+ in Igbo land
In 2003, the Igbos voted for Obasanjo Obasanjo scored 95% in some Igbo states, Obasanjo defeated Ojukwu in Igbo land.
In 2007, the Igbos voted for Yaradua, Yaradua was Hausa-Fulani. Yaradua scored his highest percentage of votes in Igbo land
In 2011, the Igbos voted for Jonathan, Jonathan is Ijaw. Jonathan scored 95%+ in Igbo land
In 2015, the Igbos voted for Jonathan. Jonathan scored a higher percentage in Igbo land that in the South-South Region
In 2019, the Igbos voted for Atiku, Atiku is Fulani. Atiku scored a higher percentage in Anambra than Adamawa
In 2023, the Igbos voted for Obi, Obi is Igbo. Once the Igbos voted Obi they became ethnic-bigots
Once the Igbo gave Obi what they had given to Shagari, Abiola, Obasanjo, . Ya' Ardua, Jonathan and Atiku, Igbos became criminals.
My heart is very heavy as I pen down these few lines because I smell another pogrom aimed at Igbos loading and I can't see anyone stopping the genocidal messages spreading on many South-West and other platforms… People are speaking of the coming Governorship election in Lagos on Saturday 11th March 2023 as if it is a day that has been marked as D-Day for something very cold and un-Lagos.
And I ask again, what is the crime of the Igbos?
Some said Igbos claim to own Lagos and I laugh, someone who owns a place is buying land and paying tax and rents in the same place?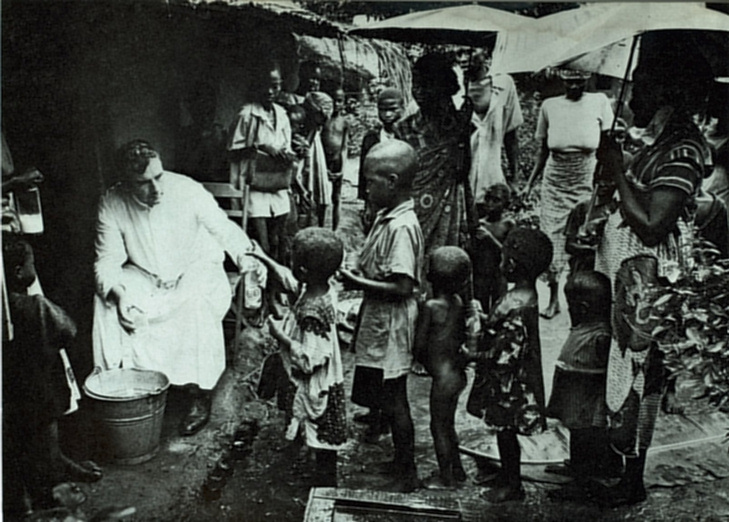 I am that 'Kwashiorkored' Igbo child (now 54) born in the war that you are trying to retrigger. We will continue to tell our children our story so that they will also tell our grand , great grandchildren and generation to come.
WE WILL NEVER FORGET.
Courtesy Austin