Actress Sharon Stone urged peace builders Friday, Jan. 15, to seek inner harmony as they strive for global change.
The filmmaker and humanitarian told hundreds of people at the Rotary World Peace Conference in Ontario to embrace the group's motto of "Service Above Self" while finding their own path to contentment.
"I believe that happiness is a discipline," Stone said on the first day of the two-day conference at the Ontario Convention Center. The event, which ends Saturday, features more than 150 experts addressing terrorism, war, religious conflicts, civil rights, violence and other topics.
About 50 first responders from the Dec. 2 mass shooting in San Bernardino are set to be honored Saturday evening.
Stone encouraged Rotarians to strive to make a difference – regardless of their religious differences.
"It doesn't matter what your faith is, it matters that you have faith … Faith is the question and faith is the answer," she said.
Only when people accept their own flaws can they become peaceful, compassionate and understanding toward others, Stone said.
She called on the audience to "find tolerance within ourselves so we can understand the other, so that we can do better, be better, be more and discipline ourselves to happiness."
Technology has made it possible for people across the globe to unite and solve problems, she said.
"In this time more than ever, it's so exciting because we're all connected to one another," Stone said.
Sharon was honored…well deserved…mesmerizing speech!
Stone produced and starred in the documentary, "Femme," about how women can transform society. The film was scheduled to shown during the conference, which attracted more than 1,200 people from 26 countries, organizers said.
While Stone's speech address focused on achieving inner peace, other aspects of the conference stressed global concerns.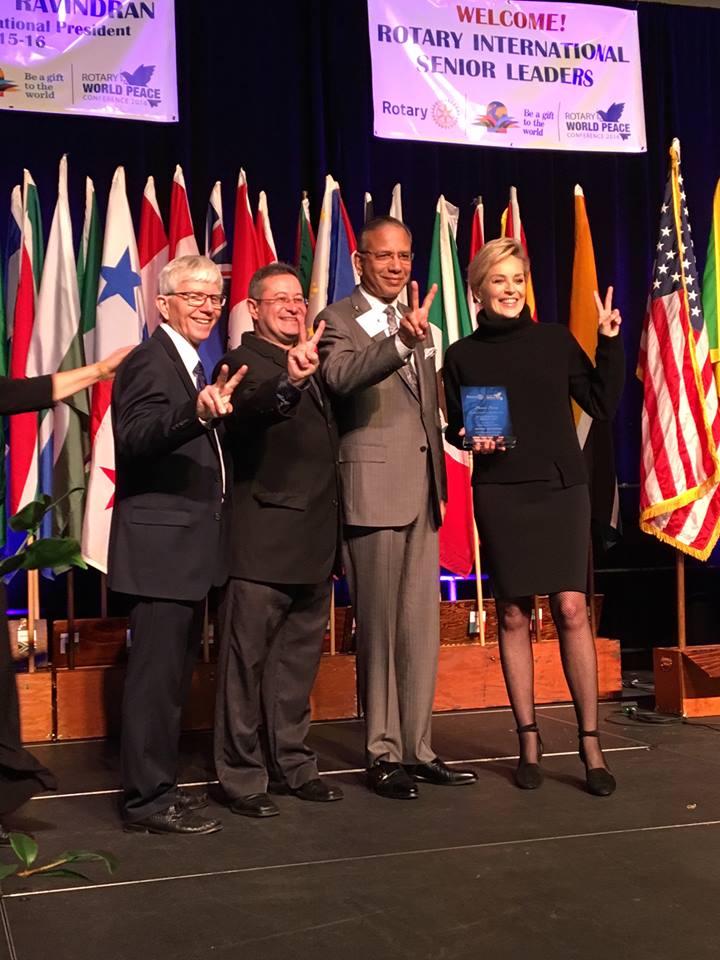 On the stage of the Peace Conference! Peace to The World!
Earlier in the day, panelists talked about the Syrian refugee crisis, which has sent about 4 million people fleeing their homeland since the nation's civil war started in 2011.
Garbis Der-Yeghian, president of Mashdots College in Glendale, led a discussion that included a showing of a 40-minute documentary about the refugee crisis, which he called "the greatest human catastrophe of the 21st Century."
He recently returned from a trip to Syria and has been involved in diplomatic efforts in the Middle East.
By Stephen Wall / Staff Writer )The Press Enterprise
Pics of the Event.
Presenting Sharon Stone…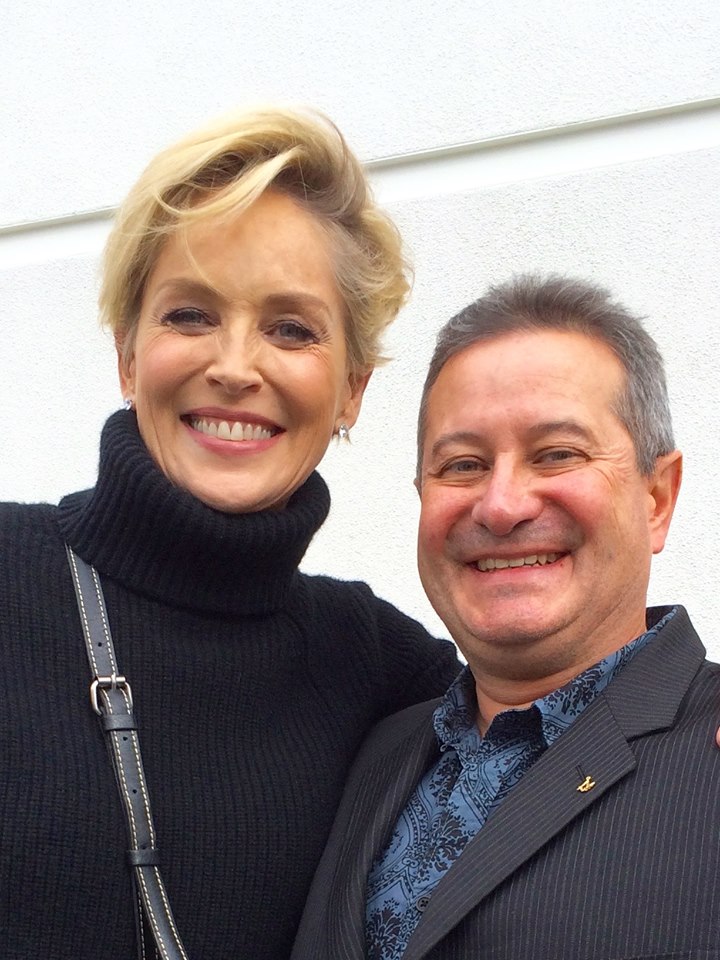 With Sharon…inspired by this pure genius Soul!
With Rotarian and organizer Rudy Westervelt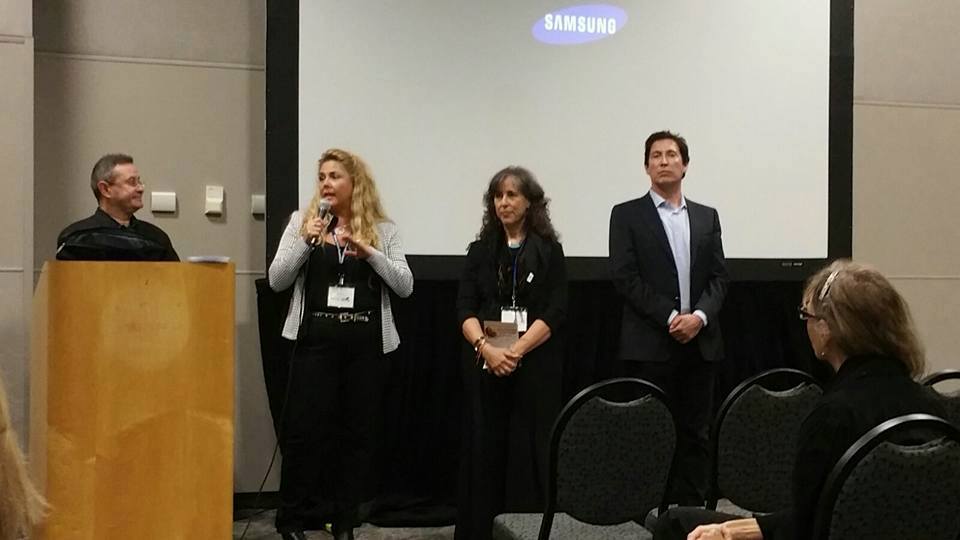 With Dawn Zuill, Gary Quinn and Eliana Gilad at the Q&A for FEMME — with Gary Quinn.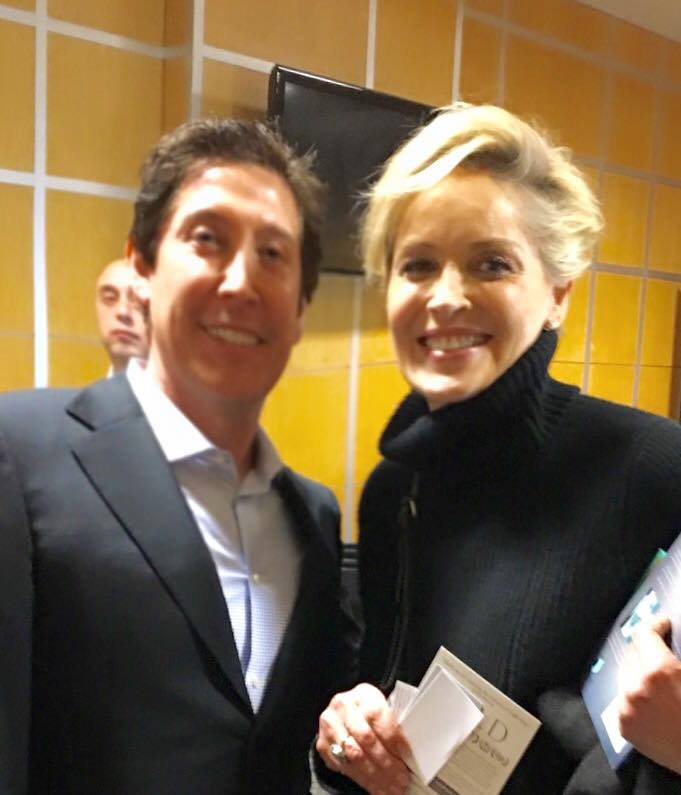 Producer Gary Quinn with Producer Sharon Stone!— with Gary Quinn.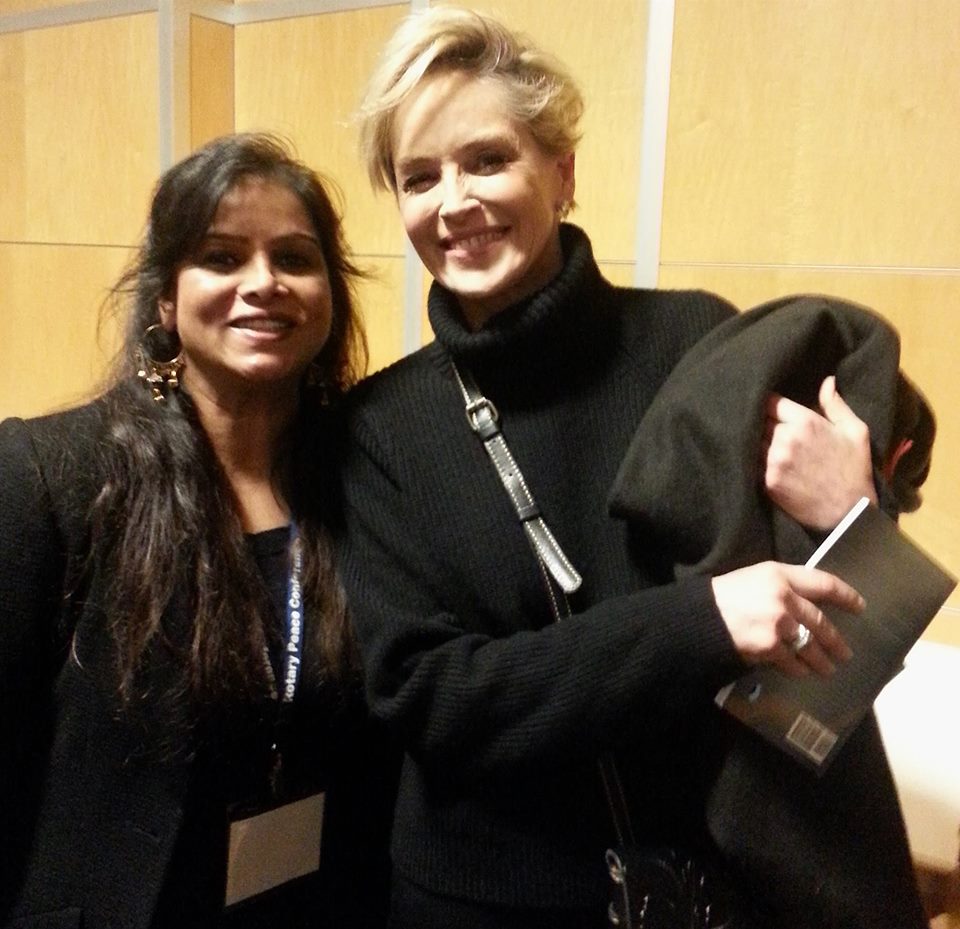 Sharon and Silent River film festival director/founder Kalpna Singh-Chitnis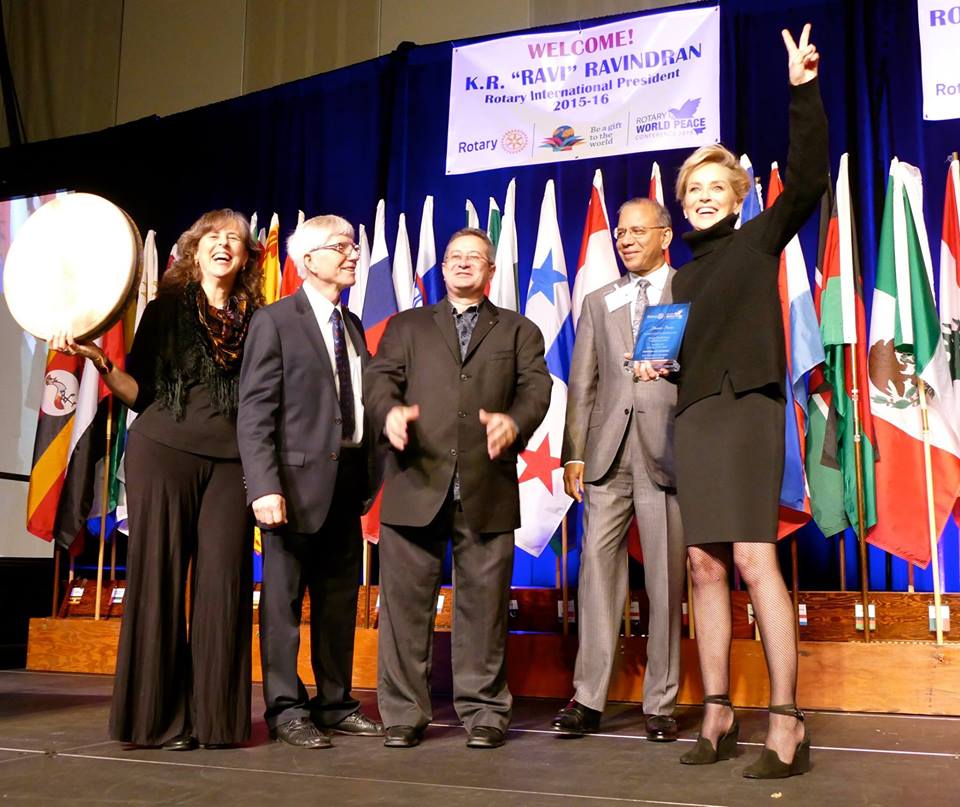 Peace! Peace! Peace!
Love You Everyone!!
With Producer Dawn Zuill
Yelling for Peace and Love! — with Gary Quinn  and others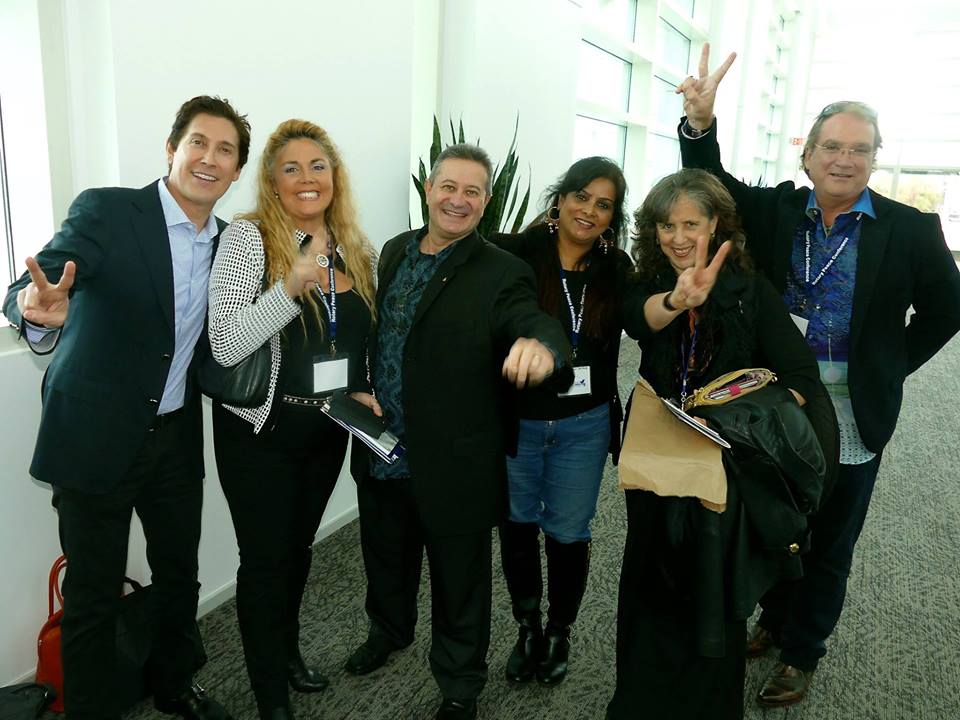 With my Dear Friends and FEMME team Gary Quinn, Dawn Zuill, Kalpna Singh-Chitnis, Eliana Gilad and Ro Derick Petty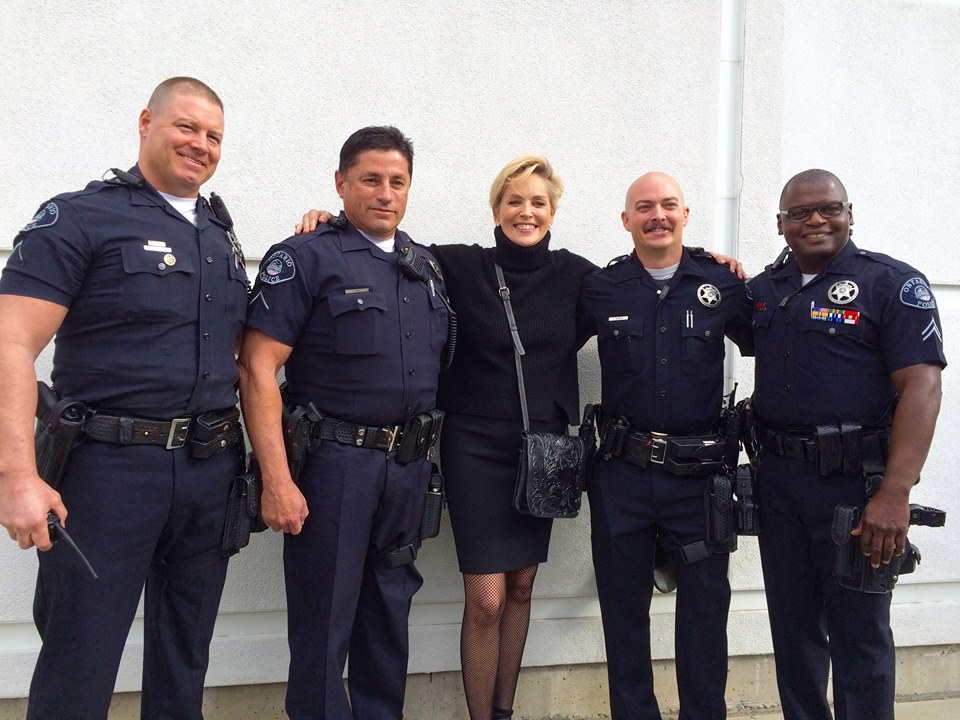 Sharon and the Ontario Police Team! Thank you Dear Officers!
Eye of Peace!