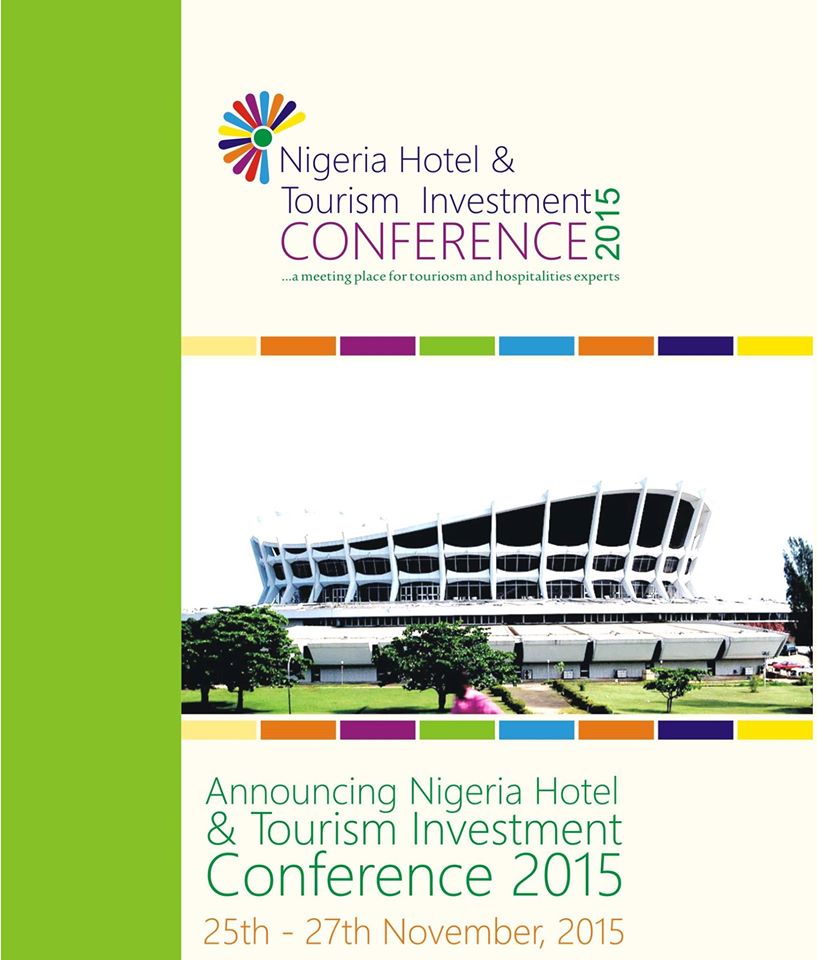 The Nigeria Hotel and Tourism Investment Conference is a focal point as government strives to diversification its economy. It will be a well attended event and will give attendees the opportunity to explore Nigeria's diverse and largely untapped potential. Jonel Hospitality Consulting in Association with Federal Ministry of Culture, Tourism and National Orientation and Woodstarhotels.com are delighted to join forces to bring to interested investors in African's biggest economy the Nigeria Hotel and Tourism Investment Conference (NHTIC) 2015   www.nigeriahotelconference.com
The Nigeria Hotel & Tourism Investment Conference will take place 25 – 27 November 2015 at Eko and suites Hotel, Victoria Island, Lagos Nigeria .NHTIC comprises three days of educational and networking events and is an annual meeting place for senior level people from all areas of the hotel investment industry, from all across the world.
We are delighted to present the Nigeria Hotel & Tour-ism Investment Conference sponsorship prospectus for 2015
By becoming a sponsor of NHTIC you will be putting your company's service in front of the most influential group of industry leaders involved in the hotel indus-try in this region.
You will be capitalising on the most effective means to reach those companies and individuals who need your service to compete in the global economy.
This year's event is expected to have over 350 at-tendees from 30 countries. The compelling programme will see more than 65 speaker and panellist discussing the current challenges facing the hotel industry in Ni-geria whilst exploring future growth opportunities.
The NHTIC Advisory Board will be meeting in March. Made up of leaders from the hotel industry, their input is vital to the conference as we develop the topics and issue to be presented in this year's pro-gramme.
We do hope you will decide to sponsor NHTIC 2015 – the only Event for Stakeholder in Nigeria hotel & tourism investment.
NHTIC 2015 will be the most comprehensive event yet offering:
Over 65 eminent speakers around the world
Thought provoking conference sessions and keynote presentations
2 spectacular networking receptions, to be held at the Eko Hotel and Suites
Networking xPress – speed dating…for busi-ness
Sponsors' exhibition
NHTIC Achievements Award
The Speakers are key influence in NHTIC and leaders chosen for their industry knowledge, experience and insight that they are happy to share
The Attendees are senior figures and decision-makers, namely: Investors, Hotel Owner, Lenders CEOs, Hotel Chain Executives, Financial Advisor, Real Estate Agent, Lawyers, Designers, Architects, Consultants, Tourism Officials, Timeshare Devel-\opers and Governments Official from all areas of the hotel industry and from all across the world.
The Sponsors are companies that are leaders in the hotel investment industry. They are there to net-work with delegates showcase their products and provide business solutions.
NETWORKING
Networking is the main reason why so many executives attend NHTIC. There are over 15 hours of networking opportunities available throughout the conference for you to make valuable contacts from lunches, coffee breaks and exhibitions to the lavish evening receptions.
NETWORKING ONLINE – Begin networking with delegates before you've even arrived in Nige-ria using our contact system. This contact facility allows you search the names of delegates attending NHTIC which you can then send a message to, through our system, to make contact with request meetings (providing they have agreed to take part in this initiatives).
NETWORKING Hangout – NHTIC 2015 will see the return of the successful networking Hangout, introduce for the first time. Essentially speed dating for business cards and move on to meet the next person. Those who participated will agree it was the fast, most beneficial and enjoyable 60 minutes of networking.
THE EXHIBITION – Is integral to the confer-ence and allows you to promote your company in targeted environment. It gives delegates the op-portunity to meet new and exciting players in the industry, keep up to date with new developments that are on offer and to meet with your company's representatives to discuss business opportunities.
WHY BECOME A SPONSOR?
By aligning yourself with the NIGERIA HOTEL &TOURISM INVESTMENT CONFERENCE, you will be playing an active role in placing your company at the forefront of the most influential group of leaders actively involved in this dynamic industry.
We understand that during such tough economic times your companies' budgets have to be very carefully spent and we are confidents that investing in NHTIC will help your company to attract business. If you make the most of the sponsorship, you will see an incredible return on investment
BY SPONSORING NHTIC 2015 you will:
Be part of this growing market
Position your company in front of as many key industry professional as possible
Promote your company as an industry leader
Associate your company with the leading industry events for the region
We will offer you fantastic range of opportunities to promote your company to the industry