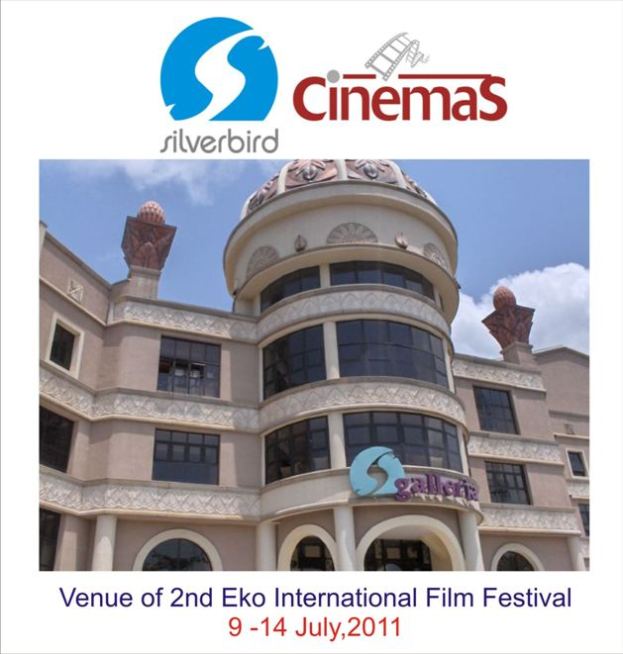 2nd Eko International Film Festival Programme
Saturday July 9th – Thursday July 14th, 2011
SATURDAY, July 9th OPENING DAY @ Silverbird Galleria, 133 Ahmadu Bello Way, Victoria Island, Lagos
Hosted by __________
9:00am – 10:00am
Arrival of Guests, Participants and Attendants.
10:00am – 10:30am
National Anthem and Opening remarks
10:30am – 12:00 noon
CHANGING FACES/ Nigerian Premiere
By Faruk Lasaki/ Nigeria / 2009 / 92 min
Faruk Lasaki's Changing Faces suggests personal angels and demons are not simply metaphorical, but wield a tangible influence on mortals which we cannot comprehend.
Marriage means little to Lola, the hedonistic journalist. Unmarried herself, she refuses to let a mere trifle like a wedding ring deter her from a promising sexual encounter. However, the devoutly Christian Dale Svenson takes marriage very seriously. He is even prim and proper with his own wife. Assigned to cover the painfully dull architectural conference he will address, the uptight Svenson catches her eye. Over the course of a week, Lola plays an elaborate game of sexual cat and mouse with her prey. Eventually, it indeed turns out that whatever Lola wants, Lola gets.
However, this time conquest comes with a price, both for Lola and Svenson. Faces posits a world in which sex not only occurs on a physical level, but on a spiritual level, involving the spirits people carry with them. By some fluke, Lola and Svenson swap their moral compasses during their night of passion. Now recklessly lecherous, Svenson recognizes something happened to him that night, which threatens to derail his marriage and career. On the wagon and living with integrity, Lola by contrast welcomes her new square life.
While Svenson resorts to a witch doctor's services in a moment of desperation, Faces ultimately links salvation and faith. Lasaki's debut narrative film, written by Yinka Ogun, is surprisingly overt in its Christian orientation. It is a morality tale in which morality matters. It suggests a life of rectitude is preferable to the ostensive pleasure of sin. However, like Christian films produced domestically, the production values are spotty and the acting is sometimes suspect. British actress Rachel Young fares the best as Lola, the former temptress. Unfortunately, as Svenson, her fellow countrymen, Marc Baylis comes across like an actor in a Christian film.
Still, in many ways Faces is an intriguing film. His scenes involving the unseen "angels" are particularly clever in their staging and Emmanuel Fagbure has a real screen presence as Lola's leering supernatural companion. It also serves as an interesting reflection of contemporary Nigeria, in that the inter-racial relationships never raise eyebrows—at least for that specific reason. Though undercut by a weak lead, Faces suggests Lasaki might have some fascinating films in his future.
SUNDAY, July 10th
9:00am – 10:00am
THUNDERBOLT AND THE MERMAID
A short film by Diego Sanchidrian, Spain/ / 2010 / 11 min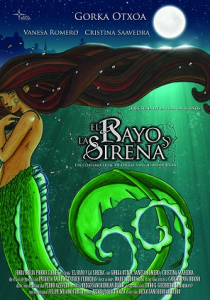 Synopsis: It is said that dreams are unreachable for they are far away,hiding beyond the stars. But in order to make them come true you do not have to know where they hide, you just do not have to be bold enough to…
THE STORYMAKER
A short film by Jose Gomez Gaugo, Spain / 2009 / 15 min
Synopsis: With my hammer I forge the store of every life, of every person. The most wonderful moments, the most humble, the most fabulous… All of them have been conceived by me.
TROPE ZONES
A short film by David Macian and Eduardo Molinari, Spain / 2010 / 6 min
Synopsis: He's crazy about food; she'll do anything to please him. A perfect romance as long as something is in the fridge.
10:00am – 12:00 noon
THE INVOCATION – African Pemiere
By Emmanuel Itier/Narrated by Sharon Stone, U.S.A /2010 / 90 min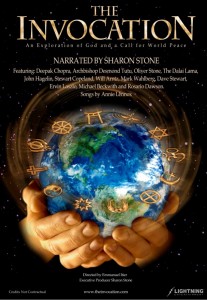 Synopsis: An exploration of the notion of 'God' and World Peace through Religion, Spirituality, History, Science, Politics and Arts.
MONDAY, July 11th
9:00am – 10:00am
THEME PAPER:NOLLYWOOD AND THE EMERGING CINEMA
DREAMS FOR NIGERIA
A short film by ARI, U.S.A/2010/ 26 min
Synopsis: "Dreams for Nigeria" highlights both the challenges and achievements of seven female members of Nigeria's House of Representatives, and the role they have played in their country's political, social and economic development. The documentary follows the legislators as they meet with their constituents and discuss their goals for the future of Nigeria. Highlighting education and better access to healthcare as necessary tasks, these women hope to be models to Nigeria's youth and present a diversely unified Nigeria where everyday dreams are attainable.
The representatives highlighted in the documentary include: Hon. Binta Garba Masi, Adamawa State; Hon. Saudatu Sani, Kaduna State; Hon. Titi Akindahunsi, Ekiti State; Hon. Maimuna Adaji, Kwara State; Hon. Florence Akinwale, Ekiti State; Hon. Nimota Oba Suleiman, Kwara State; Hon. Beni Lar, Plateau State.
10:00am – 12:00 noon
DUNDUN (TALKING DRUM)
By Kayode Ibisankale, Nigeria/ 2009 / 83 min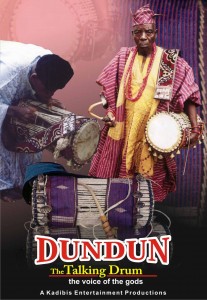 Synopsis: Dundun takes the viewer to the city of Oyo in Nigeria where the drum is believed to have originated. This comprehensive documentary shows the cultural and historical context surrounding the drum and an in-depth examination of its construction, from chopping down the correct tree to the finishing design touches. The film also presents many performances and demonstrates who may use the drum, when and for what it is used, and what is communicated.
TUESDAY, July 12th
9:00am – 10:00am
LA UNION
A short film by Carlos A. Sambricio, Spain / 2008 / 18 min
Synopsis: Sara encounters her boyfriend Fran, who died in a car crash six months earlier. A mysterous and breathtaking mood develops as Fran Employes a hypnotyc seduction game in order to convince Sara that he is real and that they can be together again.
OUT THERE
A short film by Chino Moya, Spain/UK, 2010/ 8 min
Synopsis: After a dispute, a young woman leaves her older boyfriend's comfortable apartment.
She has nowhere to go, so she wanders the streets aimlessly, eventually ending up in a café where she has a random encounter.
10:00am – 12:00 noon
CULTURE OF RESISTANCE
By Iara Lee, U.S.A / 2010 / 73min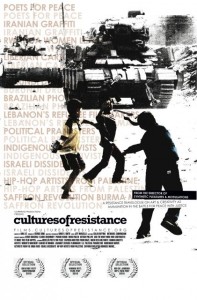 Synopsis: Does each gesture really make a difference? Can music and dance be weapons of peace? In 2003, on the eve of the Iraq war, director Iara Lee embarked on a journey to better understand a world increasingly embroiled in conflict and, as she saw it, heading for self-destruction. After several years, travelling over five continents, Iara encountered growing numbers of people who committed their lives to promoting change. This is their story. From IRAN, where graffiti and rap became tools in fighting government repression, to BURMA, where monks acting in the tradition of Gandhi take on a dictatorship, moving on to BRAZIL, where musicians reach out to slum kids and transform guns into guitars, and ending in PALESTINIAN refugee camps in LEBANON, where photography, music, and film have given a voice to those rarely heard, CULTURES OF RESISTANCE explores how art and creativity can be ammunition in the battle for peace and justice.
Featuring: Medellín poets for peace, Capoeira masters from Brazil, Niger Delta militants, Iranian graffiti artists, women's movement leaders in Rwanda, Lebanon's refugee filmmakers, U.S. political pranksters, indigenous Kayapó activists from the Xingu River, Israeli dissidents, hip-hop artists from Palestine, and many more…
Cultures of Resistance Awards:
ETHIOPIA/ ADDIS ABABA, Audience Award, Addis International Film Festival
USA/ CA, Best Documentary, Tiburon International Film Festival
INDIA/ JAIPUR, Green Rose Award, Jaipur International Film Festival
BENIN/ OUIDAH, Python Audience Prize, Jury Special Mentions, Ouidah International Film Festival
UKRAINE/ KIEV, Best Documentary on Human Rights, Steps International Film Festival
WEDNESDAY, July 13th
9:00am – 10:00am
DOLLS
A short film by Rosa Marquez, Spain/ 2009/ 14 min
Synopsis: Ana wakes up in an old abandoned stable; next to her, there is a mysterious girl who seems to have been there for a long time, but the only thing she can find out about her is her name: Irina. Ana will try desperately to get Irina's help to escape from their captor.
ANSIEDAD (ANXIETY)
A short film by Eduardo Casanova, Spain / 2009 / 25 min
Synopsis: Violeta Largertija is a great prima donna with social phobia. Violeta can neither speak nor relate by anybody that knows her, with her lovesick character, she survives feeding on tranquillizers.
Bertlo is crazy in love with Violeta, but he knows her problem and has a plan to know her.
Anxiety is a story about tranquillizers, an eccentric story, egocentric, excessive, melodramatic, dark, but especially anxious
10:00am – 12:00 noon
LILIES OF THE GHETTO
By Ugochukwu Joseph Ubaka, Nigeria / 2009 / 84 min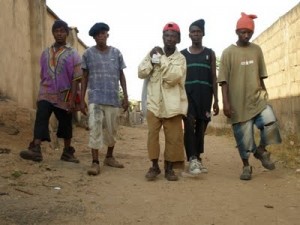 Synopsis: IJALOKO an ex-convict and a ghetto monster, abducts five kids from his neighborhood, JOHNNIE, SMALL, KONKOLO, FRYO and BOBO, he brainwash them in view of giving them a good life.
IJALOKO introduces them into using of hard-drugs thereby destroying their human conscience and making them menace to the society in order for him to achieve his selfish desires.
Five of these kids die one after the other at different occasion in a miserable ways except JOHNNIE the luckiest of them all.
Through LILY, Madam JET'S Daughter whom JOHNNIE is dating, JOHNNIE realizes the importance of education and good life.
JOHNNIE makes up his mind to quit gangsterism and return to school, but IJALOKO being the obstacle because of the vow that they've taken until death does them part. JOHNNIE had no option but to kill IJALOKO in order for him to get a better life.
THURSDAY, July 14th
9.00am – 10:00am
CLOSING CEREMONY
10:00am – 12:00 noon
ETERNAL
By Chike Ibekwe, Nigeria/2009/ 94 min
Synopsis: Eternal, the 94 minutes film tells the unforgettable story of Dozie and Chima, two faithful Nigerian friends who were soldiers with the ECOMOG mission in West Africa and after returning from the peacekeeping operation in Sierra Leone, they went to a social event. But on the way back, Chima was struck by a car and died on the spot. Dozie was heartbroken as he mourned the loss of his dearest buddy until one day the ghost of his faithful companion Chima inhabited his body to continue their eternal bond.
Chike got funding support from France to shoot Eternal. The film was selected and screened at Film festival d'armiens in France in 2008 and also at ZUMA Film festival in Nigeria in 2008. He is currently working on his second film Letter to the Professor featuring Prof. Wole Soyinka, the first African Nobel laureate in Literature.
Chike Ibekwe is a hardworking filmmaker/producer and writer. He created, produced and directed OFF CAMPUS a TV Sitcom series.