To recognise the outstanding achievements of the filmmakers showcased at the 18th Raindance Film Festival in 2010, a number of jury prizes will be awarded. The winners will be announced before the screening of the Closing Night Film on Sunday 10 October.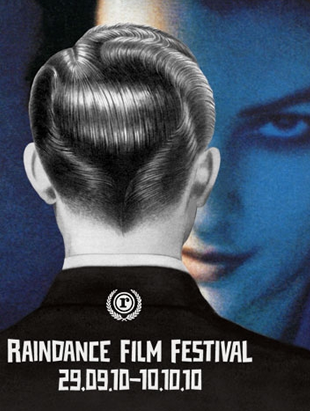 BEST INTERNATIONAL FEATURE
Donoma – FRANCE

Son of Babylon – IRAQ [winner]

Symbol – JAPAN

Woman With A Broken Nose – SERBIA
BEST UK FEATURE
Five Daughters [winner]

BEST DEBUT FEATURE
Armless – USA

Cannibal– BELGIUM

Donoma – FRANCE

Huge – UK

Robert Mitchum Is Dead – FRANCE

The Story Of My Space [Vidrimasgor] – RUSSIA [winner]
BEST DOCUMENTARY
Rouge Ciel – FRANCE

Sounds Like A Revolution – CANADA [winner]

Stolen – AUSTRALIA

There Once Was An Island – USA/NZ [winner]

This Way of Life – NZ
BEST MICRO BUDGET FEATURE
Armless – USA

Flooding With Love For The Kid USA

Incredibly Small – USA

Lovers of Hate – USA

Macho – MEXICO [winner]
BEST UK SHORTS
Stanley Pickle [winner]

BEST INTERNATIONAL SHORTS
Fly GERMANY/POLAND

Happiness Is Hate Therapy CANADA

I Am A Fat Cat USA

LIN UK [winner]

Moustachette USA

Still CYPRUS
DISTRIBUTION AWARD
The feature selected for theatrical distribution in the UK in March 2010 courtesy of the Apollo Cinema chain.
FILM OF THE FESTIVAL [SHORT]
For the sixth year running we are very excited to announce the Film of the Festival Award. This year's award is supported by the Independent Film Trust and the winner will make next year's cinema advert.
I Am A Fat Cat USA