3 films from developing countries win 2011 Tiger Awards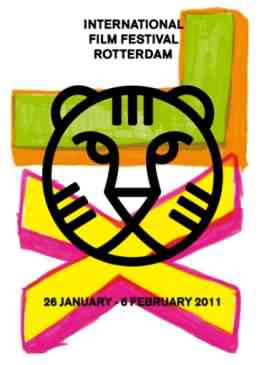 "Cold Water of the Sea (Agua fría de mar)" by Paz Fábrega from Costa Rica, "Mundane History" by Anocha Suwichakornpong from Thailand and "Alamar" by Mexican director Pedro González-Rubio have won the coveted VPRO Tiger Awards of the 2011 International Film Festival Rotterdam (IFFR).
The jury praised "Cold Water of the Sea" for successfully "telling the story of a mysterious relationship between a woman and a young girl in a convincing and poetic manner. The film takes the audience on an unusual journey through a nature that interacts with people in a magical way. The superb editing ensures an organic flow of images, whilst the strong directing and disturbing atmosphere create tension.'
"Mundane History", narrates the wavering relationship between a bitter invalid and his new career. The film offered philosophical and political insight into aspects of Thai society. 'For us this film appeals to both intelligence and spirituality. We are impressed with the accomplished interplay of abstract ideas and harrowing reality in this film,' the jury acknowledged.
Anocha Suwichakornpong has already won the Prince Claus Fund Film Grant for her new CineMart project By "The Time It Gets Dark".
The third winner, "Alamar" is a film that 'touches deeply without being too sentimental'. This film, about a father and son that go on a journey to the source of the open sea to find their old way of life, is 'true and honest to its subject and shows both the good fortune and tragedy of being a child with divorced parents,' said the jury.
15 films competed for the VPRO Tiger Awards. They were either debuts or second films from novice directors. The three winners will each get €15,000.
The jury consisted of director Amat Escalante, actress Jeanne Balibar, director Urszula Antoniak, former director of the Singapore film festival Philip Chea and the Ugandan actor, musician, scriptwriter and activist Okello Kelo Sam.
As well as the Tiger Awards, other prizes were announced. The KNF award, a prize from the Circle of Netherlands Film Journalists, was awarded to a film that is not yet available for distribution in the Netherlands: Norteado from Mexican director Rigoberto Pérezcano. According to the jury this is 'a film that touched our hearts and minds with its high visual qualities, terrific acting and gripping story about the plight of illegal immigrants that try to get into the United States.'
The FIPRESCI award from international film critics was given this year to Let Each One Go Where He May from Ben Russell, a film that was also nominated for a VPRO Tiger Award. The prize rom the network for promoting Asian film, NETPAC, was given to the Korean film Moscow from Whang Cheol-Mean. (SM)