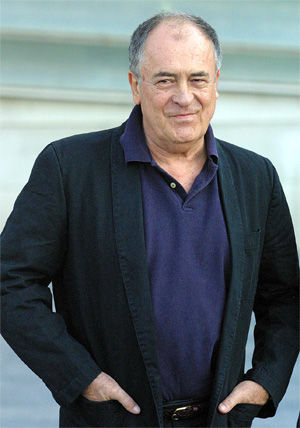 Celebrated Italian director and screenwriter Bernardo Bertolucci is going to receive the inaugural honorary Palme d'Or award at the opening ceremony of the 64th Cannes Film Festival on Wednesday May 11, 2011.
Bertolucci is famous for his films Last Tango in Paris and The Last Emperor that won 9 Academy Awards in 1988.
President Gilles Jacob said Bertolucci deserves to be "the first legitimate recipient", because of the outstanding quality of his films spanning many decades. He has directed "intimate Italian cinema masterpieces as monumental frescoes".
The press statement noted that "His political and social involvement, driven by a profound lyricism and an elegant and accurate direction, gives his films a unique place in the history of world cinema".
The honorary Palme d'Or been presented on an ad hoc basis to directors such as Woody Allen and Clint Eastwood. And will now be annually given to "an important film-maker whose work is authoritative", but who had never won the Palme d'Or.
The 2011 Cannes Film Festival opens on 11 May with Woody Allen's latest film, Midnight in Paris.