"Celebrating 5 Years of An Intervention!"
by Femi Odugbemi, Executive Director/Co-Founder IREP Documentary Film Forum.
FIVE years ago when we set out to host the first iREPRESENT Documentary Film Festival, all we had in mind was to create a forum where we could enjoy the best documentary films from around the world that we loved the most! Who knew that what began as an idea to feed a passion for documentary films will evolve into such a driver for growing the documentary film genre not only in Nigeria but across the continent?
For starters we have rekindled awareness of the power and possibilities of documentary to provoke debate, highlight issues, explicate human experiences and explore history and cultures.
We have over the past 5 years screened over 350 films of diverse styles, languages and themes from over 40 countries of the world. We have built a passionate and growing audience for documentary films that are entertaining, impactful, penetrating and enlightening. We have formed an army of young filmmakers who understand the form and are focusing on documentary as a creative platform of expression and intervention. We have built platforms for training and skill development in the art of documentary via our workshops and conferences especially for young filmmakers.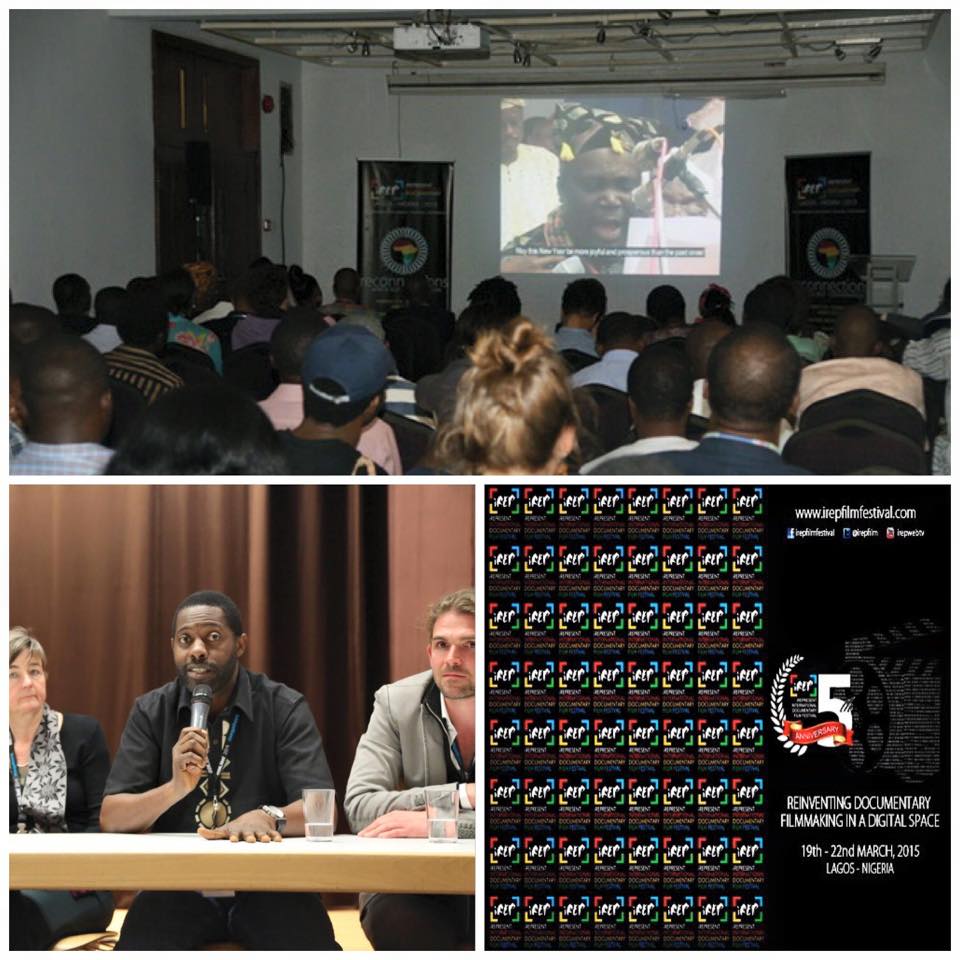 We have provided international networking platforms for experienced Producers through our 'Producers Round table' events. We have — through our strategic international alliances and partnerships with the Africa World Documentary Film Festival at the University of Missouri USA — gained access to the finest contemporary documentary films and filmmakers from across the world. Our partnership base has also included reputable international organizations such as the Goethe Institut with whom we began 5years ago, the British Council, the Ford Foundation, Freedom Park and many others who have supported our vision. We have been networked into key global documentary film circuits such as the People2People (P2P) forum in South Africa; Documentary Network Africa (DNA); Dok.fest in Munich and Sheffield Film Festival in the UK, among others.
We have achieved a lot in just 5 years but most importantly we have grown interest and activity in the art of documentary because more than ever before more and more documentary films are being produced in Nigeria and more documentary filmmakers are emerging to participate at the IREP Documentary Film Festival every year.All of these have happened because we have retained our passion for documentary cinema and focused on inviting as many people as possible to appreciate its power and promise!
Of course, our challenges yearly has always been funding support but we are growing stronger by the year. The IREP brand is known across the continent and beyond; it is trusted for its quality and it is still creating impact. We have made it this far and we are thankful, especially to all our friends and our supporters who continue to believe in the importance of our vision.

This landmark 5th anniversary festival will explore the theme: "REINVENTING DOCUMENTARY FILMMAKING IN A DIGITAL SPACE," and this will form the overriding concern that our screenings, presentations and conversations will explore. Though conceived on the traditional iREP thematic framework of Africa in Self-conversation, the theme is premised on the reality that Digital media technology is expanding narrative possibilities and shaping audiences' experiences of how realities are articulated. Documentary filmmaking is coming to terms with these new realities and continuously finding hybrid strategies to navigate the blurred lines crisscrossing verite and satisfying the ever changing temperament of the digital world that is hip, fun-seeking, chaotic, multi-tasking, and attention sapping. For documentary filmmaking, digital technology presents a challenge and an opportunity that would either remarkably transform and redefine what passes as a documentary film or bury the art in its past. More than ever before there is a need to reinvent the art of documentary filmmaking within the space of the new elements that are dictating the trend of media consumption and experience globally. We are also conscious of the inevitable movement of Television broadcasting and services into full digital era as envisaged by the Nigeria Broadcasting Commission and that
quite a lot of African nations have set same 2015 as deadline for their full embrace of digital broadcasting on the continent.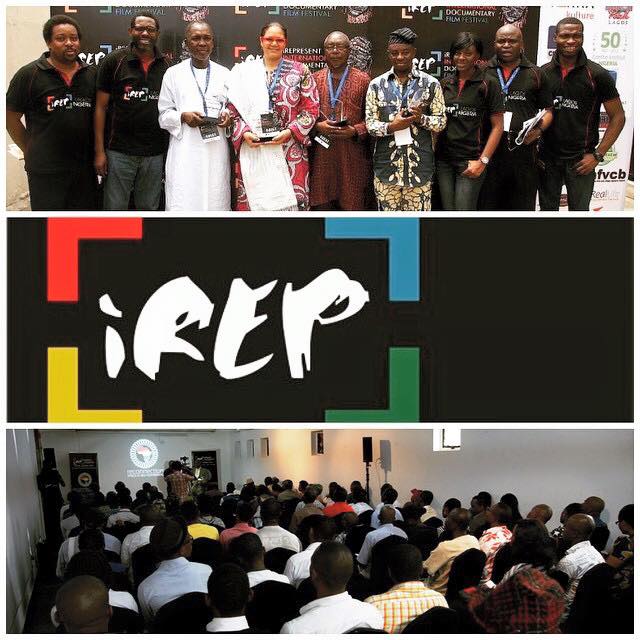 Highlights of the festival will include film screenings, keynotes, panel discussions, producers' roundtable, awards presentation, and training/workshops. This festival will screen over 40 films curated around themes and issues in Africa. It has become a tradition for the festival to engage Africa and Africans in self-conversation and create talking points that can bring insights on developmental issues in Africa. This edition of
the festival has deliberately allowed an eclectic selection of films addressing different subject matters and selected widely from different parts of the World, including USA, South Africa, Uganda, UK, Ghana,

Cameroon, Kenya, Germany, Cuba, Canada, France, Nigeria, and many more.
The Producers' Roundtable is a forum that bring international filmmakers and producers together in an extensive discussion that covers areas such as international collaborations and co-productions, film distributions,publicity and marketing, international best practices, and prevailing industry trends. This edition of the Producers' Roundtable will explore the
opportunities that technologies bring to film distribution using case studies from very successful campaigns. The migration to digital broadcast by many countries in Africa will also be a cogent point of discussion, particularly on how documentary filmmaking can take advantage of the policy.
Every edition of the iREPRESENT International Documentary Film Festival, we recognize the industry and commitment of those who have made immense contributions to the discipline of documentary filmmaking in Nigeria; this cuts across different areas that facilitates the filmmaking process. In the last 4 years, iREP has trained close to 200 young and upcoming filmmakers in the art of documentary filmmaking. The 2015 festival will expand on what has been done in the past; the training will run for 4 days, offering intensive hands-on knowledge of filmmaking. The training is a two-tier documentary filmmaking course on "TELLING YOUR STORY IN THE DIGITAL SPACE" and "DISTRIBUTING YOUR STORY IN THE DIGITAL SPACE." Our goal is to prepare the participants for the opportunities of digital filmmaking in a broad sense. We believe that Documentary filmmakers must become more flexible and invent new ways of telling stories across multiple platforms and immersive formats. The thrust for a post-modernist self-aware documentary film culture must find a space for itself in the digital agenda and marry creative storytelling with timelessness of issues that are yearning to be told.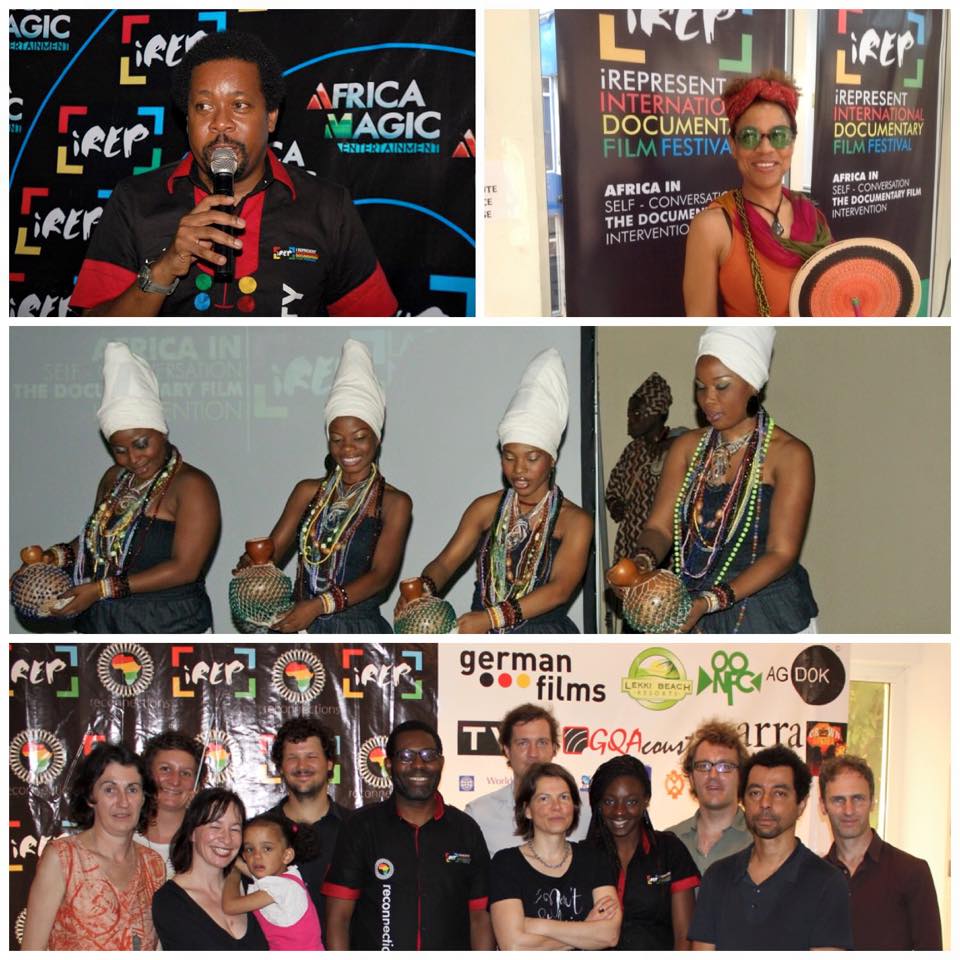 This fifth edition of iREP will interrogate how the documentary filmmaker is engaging his art within the digital space – can documentaries remain verite, or like beauty, what the truth will be in the eyes of the beholder?
We look forward to the activities and interactions of the 2015 festival with great excitement, and we hope strongly that as many people as possible would be a part of it.
For more info please visit www.irepfilmfestival.com