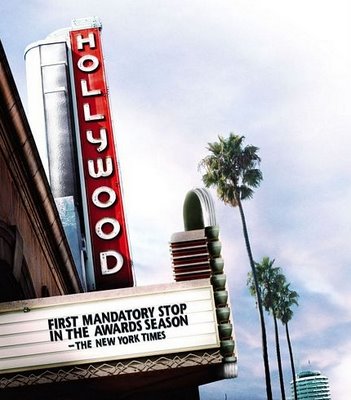 22 Jun 2010 10:15 Africa/Lagos
Hollywood Discovery Awards – Be Discovered and Become the Next Hollywood Star
HOLLYWOOD FILM FESTIVAL TEAMS UP WITH THE CASTING SOCIETY OF AMERICA, HOLLYWOODNEWS.COM AND YAHOO! MOVIES FOR THE HOLLYWOOD DISCOVERY AWARDS®
HOLLYWOOD, Calif., June 22 /PRNewswire/ — The Casting Society of America (CSA), Hollywoodnews.com and Yahoo! Movies are teaming up with the Hollywood Film Festival® and the Hollywood Awards®, to present the Hollywood Discovery Awards®, a nationwide acting competition which will celebrate the talent and star quality of two lucky winners. A blue-ribbon panel of casting directors from the Casting Society of America will select ten finalists, and their audition videos will be posted on Yahoo! Movies, where the general public will vote online for their favorite.
"We are very excited and proud that Actorcast.com, Casting Society of America , Hollywoodnews.com, and Yahoo! Movies joined us in our quest to discover the next Hollywood Star," stated festival founder and executive director Carlos de Abreu. "We want to ensure that we bridge the gap between established Hollywood and new talent during the 14th annual Hollywood Film Festival and Hollywood Awards®."
The two winners will receive round-trip air transportation to Los Angeles, plus hotel accommodations, to receive the Hollywood Discovery Awards® at the prestigious 14th Annual Hollywood Awards® Gala, on October 25, 2010, at the Beverly Hilton Hotel, in Beverly Hills, California.
"Casting Directors are always opening their doors to new and exciting performers. The Casting Society of America is pleased to bring the talent-spotting skills of our members to this nationwide competition," said Pam Dixon, President of the CSA.
The Hollywood Awards® Gala ceremony itself is one of the most glittering nights in the film calendar and is known for launching the awards season. The Hollywood Discovery Awards® winners will have a unique opportunity to walk the red carpet and be recognized in a full room of major Hollywood players and stars. At last year's event, attending luminaries included Kate Beckinsale, Sandra Bullock, Diablo Cody, Zooey Deschanel, Morgan Freeman, Kathleen Kennedy, Diane Kruger, Anthony Mackie, Michael Mann, Ewan McGregor, Michelle Monaghan, Steven Spielberg, Charlize Theron, Marisa Tomei, and Chris Weitz among many other Hollywood stars and executives. Our honorees included Robert De Niro, Hilary Swank, Christoph Waltz, Julianne Moore, Jeremy Renner, Carey Mulligan, Shohreh Aghdashloo, Melanie Lynskey, Zachary Quinto, Paul Schneider, and Gabourey 'Gabby' Sidibe for acting, Bradley Cooper for comedy, Kathryn Bigelow and Lee Daniels for directing.
We encourage all aspiring young actors with great talent to submit their audition video. For guidelines and submission protocol please go to www.discoveryawardsopencall.com.
The 14th annual Hollywood Film Festival kicks off October 20 for a six-day series of screenings and special presentations with Q/A sessions at ArcLight Cinemas in Hollywood. On October 25, the festival culminates with the prestigious Hollywood Awards®, which honor both established Hollywood and emerging talent.
The festival and awards presenter is Starz Entertainment, LLC, a premium movie service provider operating in the United States. It offers 16 movie channels including the flagship Starz® and Encore® brands with approximately 17.1 million and 31.1 million subscribers respectively. Starz Entertainment airs more than 1,000 movies and new original series every month across its pay TV channels and offers advanced services including Starz HD, Encore HD, Starz On Demand, Encore On Demand, MoviePlex On Demand, Starz HD On Demand, Encore HD On Demand, MoviePlex HD On Demand, and Starz Play. Starz Entertainment (www.starz.com) is an operating unit of Starz, LLC, which is a controlled subsidiary of Liberty Media Corporation, and is attributed to Liberty Starz, a tracking stock group of Liberty Media Corporation.
Source: Hollywood Film Festival
CONTACT: Hollywood Film Festival, +1-310-288-1882,
awards@hollywoodawards.com, Hollywood Discovery Awards®, 433 N. Camden Drive,
Suite 600, Beverly Hills, CA 90210, http://www.hollywoodawards.com/
Web Site: http://www.hollywoodawards.com/
http://www.discoveryawardsopencall.com/