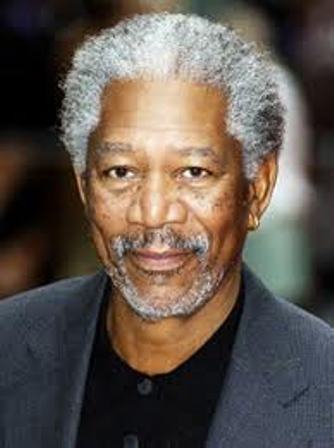 Legendary Actor Morgan Freeman
6 Jun 2011 21:26 Africa/Lagos
Clint Eastwood, Helen Mirren, Sidney Poitier, Mike Nichols, Matthew Broderick, Rita Moreno and Many More Among Those Honoring Legendary Actor Morgan Freeman at the 39th AFI Life Achievement Award Ceremony
Honor Takes Place At Historic Sony Pictures Studios Thursday, June 9, 2011 At 7:00 p.m.
Show Premieres On TV Land Sunday, June 19, 2011 At 9:00 p.m. ET/PT
PR Newswire
LOS ANGELES, June 6, 2011
LOS ANGELES, June 6, 2011 /PRNewswire/ — AFI and TV Land announced today that Clint Eastwood, Helen Mirren, Sidney Poitier, Mike Nichols, Matthew Broderick and Rita Moreno are among the luminaries in film who will pay tribute to Morgan Freeman, the 39th AFI Life Achievement Award recipient. AFI will present its highest honor for a career in film to Freeman in Los Angeles on June 9 at Sony Pictures Studios. "TV Land Presents: The AFI Life Achievement Award Honoring Morgan Freeman" will air on TV Land on Sunday, June 19, 2011 at 9:00 p.m. ET/PT .
Eastwood, Poitier and Nichols are all past AFI Life Achievement Award recipients.
Clint Eastwood, who received the AFI Life Achievement Award in 1996, has worked with Morgan Freeman many times over the years with extraordinary results, in films such as "Unforgiven," the Oscar®-winning "Million Dollar Baby" and "Invictus."
Sidney Poitier is one of Freeman's biggest inspirations. In 1992, Freeman spoke at Poitier's AFI Life Achievement Award ceremony, where he said, "Every man has his own heaven and for me, heaven has always been being in the movies, and always in my heaven…I had one bright light…Sidney Poitier." Freeman will now share this accolade and a little slice of heaven with Poitier. Both actors took on the challenging task of playing former South African president, Nelson Mandela – Poitier in the television movie, "Mandela and de Klerk," and Freeman on the big screen in "Invictus."
Mike Nichols, who received the AFI Life Achievement Award last year, directed Freeman on Broadway in "The Country Girl" (2008).
Helen Mirren most recently worked with Freeman in the 2010 film, "Red," which also co-starred Bruce Willis and Mary-Louise Parker.
Rita Moreno co-starred alongside Freeman in PBS's "The Electric Company," which was Freeman's breakout role in television. The highly regarded children's educational program won several Emmy® Awards during its broadcast run.
Matthew Broderick worked with Freeman in "Glory," which was directed by Ed Zwick, produced by Pieter Jan Brugge and edited by Steven Rosenblum – all three are AFI Conservatory alumni. Rosenblum will receive the Franklin J. Schaffner Alumni Medal, awarded annually to an alumnus of AFI who best embodies talent, taste, dedication and commitment to quality filmmaking, as part of the Freeman gala.
The black-tie event will take place on historic Stage 15 at Sony Pictures Studios, where "The Wizard of Oz," "Grand Hotel," "Spiderman" and other classic movies were filmed. The stage will be transformed into an elegant ballroom to honor the storied career of Morgan Freeman. Proceeds from the AFI Life Achievement Award Gala directly support the Institute's national educational programs and the preservation of American film history.
About the American Film Institute
AFI is America's promise to preserve the history of the motion picture, to honor the artists and their work, and to educate the next generation of storytellers. AFI provides leadership in film, television and digital media and is dedicated to initiatives that engage the past, the present and the future of the moving image arts.
AFI preserves the legacy of America's film heritage through the AFI Catalog of Feature Films , an authoritative record of American films from 1893 to the present, and the AFI Archive, which contains rare footage from across the history of the moving image.
AFI honors the artists and their work through a variety of annual programs and special events, including the AFI Life Achievement Award and AFI Awards. For 39 years, the AFI Life Achievement Award has remained the highest honor for a career in film while AFI Awards, the Institute's almanac for the 21st century, honors the most outstanding motion pictures and television programs of the year. AFI's 100 Years…100 Movies television events and movie reference lists, as well as AFI Night at the Movies, have introduced and reintroduced classic American movies to millions of film lovers. And as the largest nonprofit exhibitor in the United States, AFI offers film enthusiasts a variety of events throughout the year, including AFI Fest presented by Audi, the longest running international film festival in Los Angeles; AFI-Discovery Channel Silverdocs, the largest documentary festival in the US; and year-round programming at the AFI Silver Theatre in the Washington, DC area.
AFI educates the next generation of storytellers at its world-renowned AFI Conservatory, offering a two-year Master of Fine Arts degree in six filmmaking disciplines: Cinematography, Directing, Editing, Producing, Production Design and Screenwriting. AFI also explores new digital technologies through special workshops.
Additional information about AFI is available at AFI.com.
About the AFI Life Achievement Award
The highest honor given for a career in film, the AFI Life Achievement Award was established by the AFI Board of Trustees on February 26, 1973. It is presented to a single honoree each year based on the following criteria as mandated through a resolution passed by the AFI Board of Trustees: "The recipient should be one whose talent has in a fundamental way advanced the film art; whose accomplishment has been acknowledged by scholars, critics, professional peers and the general public; and whose work has stood the test of time."
2011 AFI Life Achievement Award honoree Morgan Freeman joins an esteemed group of individuals who have been chosen for this distinguished honor since its inception in 1973: John Ford (1973), James Cagney (1974), Orson Welles (1975), William Wyler (1976), Bette Davis (1977), Henry Fonda (1978), Alfred Hitchcock (1979), James Stewart (1980), Fred Astaire (1981), Frank Capra (1982), John Huston (1983), Lillian Gish (1984), Gene Kelly (1985), Billy Wilder (1986), Barbara Stanwyck (1987), Jack Lemmon (1988), Gregory Peck (1989), Sir David Lean (1990), Kirk Douglas (1991), Sidney Poitier (1992), Elizabeth Taylor (1993), Jack Nicholson (1994), Steven Spielberg (1995), Clint Eastwood (1996), Martin Scorsese (1997), Robert Wise (1998), Dustin Hoffman (1999), Harrison Ford (2000), Barbra Streisand (2001), Tom Hanks (2002), Robert De Niro (2003), Meryl Streep (2004), George Lucas (2005), Sean Connery (2006), Al Pacino (2007), Warren Beatty (2008), Michael Douglas (2009) and Mike Nichols (2010).
About TV Land
TV Land is the programming destination featuring the best in entertainment on all platforms for consumers in their 40s and 50s. Consisting of original programming, classic and contemporary television series acquisitions, hit movies and a full-service Web site, TV Land is now seen in over 98 million U.S. homes.
Please log onto tvlandpress.com for up-to-the-minute information, press releases and photos.
TV Land and all related logos and titles are trademarks of Viacom International Inc.
About MTV Networks
MTV Networks, a division of Viacom (NYSE: VIA, VIA.B), is one of the world's leading creators of entertainment content, with brands that engage and connect diverse audiences across television, online, mobile, games, virtual worlds and consumer products. The company's portfolio spans more than 150 television channels and 400 digital media properties worldwide, and includes MTV, VH1, CMT, Logo, Nickelodeon, Nick at Nite, Nick Jr., TeenNick, AddictingGames, Shockwave, Neopets, COMEDY CENTRAL, SPIKE, TV Land, Atom, and GameTrailers.
SOURCE TV Land
CONTACT: Vanessa Reyes Smith, +1-310-752-8081, Vanessa.reyes@tvland.com, or Jennifer Zaldivar-Clark, +1-212-846-8964, Jennifer.zaldivar@tvland.com, both of TV Land
Web Site: http://www.tvland.com