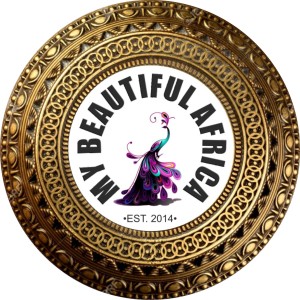 The new fashion label from the continent MYBEAUTIFUL AFRICA is aiming to retail its global fashion line in international markets. A home-grown Nigerian /African brand,it was inspired by a trip to the Gambia in 2014, aiming to appeal to its target market with the vibrant and brilliant colours of the landscape of Africa, the pieces from the collections would always reflect a part of Africa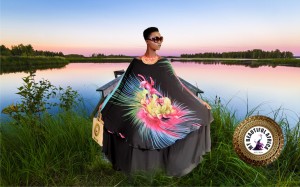 The brand aims to establish a very strong online retail presence to enable it capture its global marketshare.The fashionline which proudly reflects the colourful ethnic designs,afropolitan in nature, of the globally conscious but culturally defined African is set to carve a niche for itself in the fast growing African fast fashion Industry. Speaking on the brand, the founder/creative director Clara Chinwe Okoro says, we have access to the same international trends that the digital world has offered us all now the way it has offered other global brands and we aim to take advantage of that opportunity and create a truly global iconic African Brand.
The fast- fashion model where the process from design to sales takes less than six weeks is greatly to our advantage she says, the retail industry is so dynamic now that it has become a lot more seamless to integrate whichever model you adopt to meet your customers demands. As with other iconic brands,M.B.A as its sound off acronym is pronounced aims to partner celebrities for collaborations and endorsements .
With a very strong penchant to harness online retail opportunities, Clara believes that buyers are looking beyond electronics and gadgets to shop on e-commerce sites,the trend to buy clothes and accessories online would further gain momentum, one reason is that while a shopper would usually buy an electronic item or gadget once in a long time,say once in a year, those who purchase clothing and accessories would be doing this more frequently say once in a month.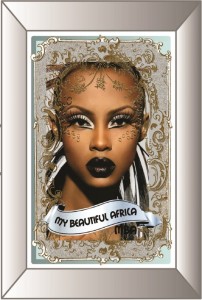 MY BEAUTIFUL AFRICA , the Label, planning its formal launch in September is already in high demand and also unveiling on different exhibition and fashion events across the African continent and in Europe. It is billed to participate in the Extoll Fashion Trade Fair in Almere Netherlands and also the Grand Fashion Mania Fashion Show in Cotonou.
To cater to the growing fashion centric consumers across Africa by creating effortlessly elegant pieces that truly captures the true beauty of Africa,the brand is primed to elevate the lifestyle culture which young Africans are embracing and clearly defining in an an ethos which says,Yes I am African and am proud of it.