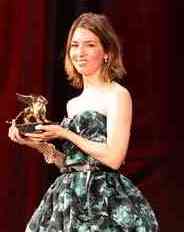 The 67th Venice International Film Festival was held from September 1-11, 2010. The news video of the highlights was shown on Supple magazine from the opening ceremony to the closing day.
John Woo the accomplised Asian and Hollywood director was awarded the Golden Lion for Lifetime Achievement.
The following is the complete list of the winners.
Official Awards of the 67th Venice Film Festival
VENEZIA 67
Golden Lion for Best Film:
Somewhere by Sofia Coppola (USA)
Silver Lion for Best Director:
Álex de la Iglesia for the film Balada triste de trompeta (Spain, France)
Special Jury Prize:
Essential Killing by Jerzy Skolimowski (Poland, Norway, Hungary, Ireland)
Coppa Volpi for Best Actor:
Vincent Gallo in the film Essential Killing by Jerzy Skolimowski (Poland, Norway, Hungary, Ireland)
Coppa Volpi for Best Actress:
Ariane Labed in the film Attenberg by Athina Rachel Tsangari (Greece)
Marcello Mastroianni Award for Best Young Actor or Actress:
Mila Kunis in the film Black Swan by Darren Aronofsky (USA)
Osella for Best Cinematography:
Mikhail Krichman for the film Ovsyanki (Silent Souls) by Aleksei Fedorchenko (Russia)
Osella for Best Screenplay:Álex de la Iglesia for the film Balada triste de trompeta by Álex de la Iglesia (Spain, France)
Special Lion: Monte Hellman
'Monte Hellman is a great cinema artist and minimalistic poet. His work has inspired this jury and it's our honour to honor him'
ORIZZONTI
Orizzonti Award (full-length films):
Verano de Goliat by Nicolás Pereda (Mexico, Canada)
Orizzonti Special Jury Prize (full-length films):
The Forgotten Space by Nöel Burch and Allan Sekula (Netherlands, Austria)
Orizzonti Award (medium-length films):
Tse (Out) by Roee Rosen (Israel)
Orizzonti Award (short films):
Coming Attractions by Peter Tscherkassky (Austria)
Special Mention:
Jean Gentil by Laura Amelia Guzmán and Israel Cárdenas (Dominican Republic, Mexico, Germany)
The Jury, after viewing the 21 European short films in the Orizzonti competition, has decided the Venice Short Film Nominee for the European Film Awards: The External World by David Oreilly (Germany)
CONTROCAMPO ITALIANO
Controcampo Italiano Award:
20 sigarette by Aureliano Amadei (Italy)
Special Mention: Vinicio Marchioni in the film 20 sigarette
LION OF THE FUTURE – "LUIGI DE LAURENTIIS" VENICE AWARD FOR A DEBUT FILM
Cogunluk (Majority) by SerenYüce(Turkey) – Giornate degli Autori – Venice Days
as well as a prize of 100,000 USD donated by Filmauro di Aurelio e Luigi De Laurentiis to be divided equally between director and producer
PERSOL 3-D AWARD FOR THE MOST CREATIVE 3-D FILM STEREOSCOPIC FILM OF THE YEAR:
Avatar by James Cameron (USA, UK)
How to Train Your Dragon by Chris Sanders and Dean Deblois (USA)
JAEGER-LECOULTRE GLORY TO THE FILMMAKER AWARD 2010:
Mani Ratnam
Premio L'Oréal Paris per il Cinema:
Vittoria Puccini
Golden Lion for Lifetime Achievement
John Woo
67th Venice Film Festival– Introduction by Marco Müller
– Statistics of the 67th Venice Film Festival
– Countries represented at the 67th Venice Film Festival
– Ten possible route maps for "Orizzonti"
– John Woo, Golden Lion Award for Lifetime Achievement
– Tickets and Passes