Jury President Robert de Niro (L) shakes hands with producer Bill Pohlad (R) who receives the Palme d'Or award for the film "The Tree of Life", by director Terrence Malick, as they pose with Camera d'Or award winner director Pablo Giorgelli (2nd L) during the closing ceremony of the 64th Cannes Film Festival, May 22, 2011.
Credit: Reuters/Eric Gaillard.
Sunday evening, American director Terrence Malick's The Tree of Life won the prestigious Palme d'Or of the 64th Cannes Film Festival.
This is Malick's fifth feature, starring Brad Pitt, Sean Penn and Jessica Chastain. The film story centers around a family with three boys in the 1950s. The eldest son witnesses the loss of innocence.
SYNOPSIS
The Tree of Life is the impressionistic story of a Midwestern family in the 1950's. The film follows the life journey of the eldest son, Jack, through the innocence of childhood to his disillusioned adult years as he tries to reconcile a complicated relationship with his father. Jack finds himself a lost soul in the modern world, seeking answers to the origins and meaning of life while questioning the existence of faith.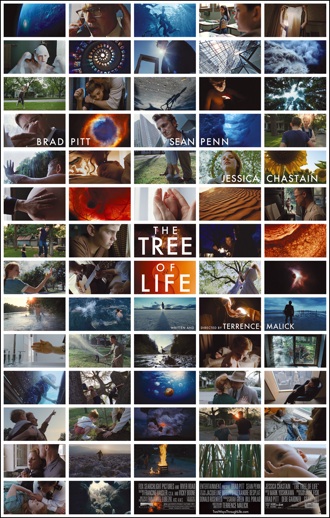 FEATURE FILMS
SHORT FILMS
• Prize of Un Certain Regard Ex-aequo
ARIRANG directed by KIM Ki-Duk
• HALT AUF FREIER STRECKE (STOPPED ON TRACK) directed by Andreas DRESEN
• Un Certain Regard Special Jury Prize
ELENA directed by Andrey ZVYAGINTSEV
• Directing Prize of Un Certain Regard
BÉ OMID É DIDAR directed by Mohammad RASOULOF
CINEFONDATION :
• 1st Prize Cinéfondation
DER BRIEF (THE LETTER) directed by Doroteya DROUMEVA
• 2nd Prize – Cinéfondation
DRARI directed by Kamal LAZRAQ
• 3rd Prize Cinéfondation
YA-GAN-BI-HANG (FLY BY NIGHT) directed by SON Tae-gyum
The Jury
Robert De Niro
President of the Jury
•
Olivier ASSAYAS
Director
•
Martina GUSMAN
•
Mahamat-Saleh HAROUN
Director
•
Jude LAW
•
Nansun SHI
•
Uma THURMAN
Actress
•
Johnnie TO
Director
•
Linn ULLMANN