~ Ekenyerengozi Michael Chima
Through the Glass and The Figurine Raised the Bar in Nollywood
Stephanie Okereke's romantic comedy, Through the Glass and Kunle Afolayan's horror movie, The Figurine: (Araromire) raised the bar for Nollywood movies in 2009.
These movies were accomplishments of young Nigerian directors who are not afraid to compete with the best in the world.
Through the Glass which was shot in America has made Stephanie a bankable filmmaker in Nollywood since the world premiere at the Pacific Design Center on Melrose Avenue, West Hollywood, CA, on October 18th, 2008 in US and screenings in Nigeria.
Stephanie said her movie was a sort of autobiography, because she used it to express the trials of her own turbulent romance.
Garrett McKechnie who is Stephanie;s gambit plays Jeffery who is stuck with an unknown baby and he must find the mother before his life is completely ruined.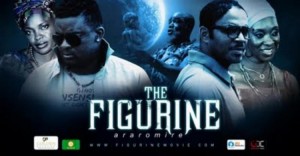 The Figurine: (Araromire) is Kunle Afolayan's most daring movie since he stepped into the big shoes of his late father, Adeyemi Afolayan a.k.a "Ade Love" who was an accomplished Nigerian filmmaker in the 1970s and early 1980s.
The Figurine (Araromire) tells the melodramatic story of two buddies and their love for the same girl. Their lives take a dramatic turn when one of them discovers the accursed "Araromire", a mysterious figurine in an abandoned shrine in a Nigerian village, which, according to legend bestows seven years of good luck, but they are ignorant of the next seven years of unforeseen circumstances. The movie has Nollywood star Ramsey Nouah and the filmmaker himself playing the lead roles of the two buddies with Funlola Aofiyebi-Raimi, Tosin Sido, Omoni Oboli and Muraina Oyelami who did not disappoint in their challenging roles.
Using good professionals in the cast and crew made the productions of the two movies more accomplished than previous Nollywood movies.