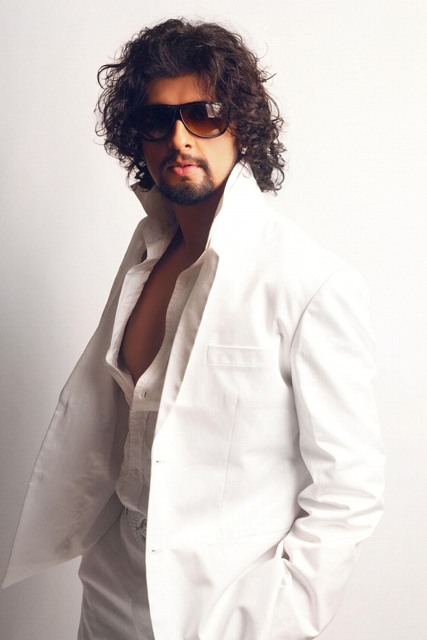 PRNewswire, London, July 9. LONDON – Sonu Niigaam. (PRNewsFoto/United Business Media & Asian Awards Ltd) LONDON ENGLAND
9 Jul 2010 08:00 Africa/Lagos
Sonu Niigaam to Make Rare Appearance in UK
LONDON, July 9, 2010/PRNewswire/ — Legendary playback singer and songwriter Sonu Niigaam has today confirmed that he will make a rare personal appearance in the UK when he tops the bill at The Asian Awards at the Grosvenor House Hotel, Park Lane in London on October 26.
(Photo: http://www.newscom.com/cgi-bin/prnh/20100708/398619 )
The variety, emotional range and sheer power of his internationally acclaimed voice have earned Niigaam a huge global following. A Bollywood icon, his many songs for movies, as well as his award-winning Indi-Pop albums and other varied musical collaborations, have put the 36-year-old firmly among India's most successful and endearing stars.
The Asian Awards, in partnership with Lebara, is a prestigious new global event saluting achievement and excellence by individuals born in or with direct family origin from India, Sri Lanka, Pakistan or Bangladesh. Unusually, members of the public are able to share in the celebration and tickets are available to buy online at http://www.theasianwards.com.
"Guests at this prestigious gala ceremony, including international business and community leaders, Parliamentarians, movie, music and sport stars, will witness the honouring of outstanding individuals in eleven categories – including business, philanthropy, cinema, music and sport," said Caroline Jackson Levy, managing director of UBM Awards. "We are so thrilled Sonu Niigaam will be leading our entertainment. His pre-eminence as a popular Indian entertainer demonstrates the high quality of this great and unforgettable evening."
Winners of The Asian Awards will be selected by independent judges chaired by Baroness Verma of Leicester, a Government Spokesperson in the House of Lords. Born in Amritsar in Punjab, India, Lady Verma moved as a child with her parents to England in 1960. "I am delighted in giving The Asian Awards my wholehearted support. This remarkable event will recognise the incredible talent of incredible Asians and I am truly honoured to be associated with it," said Lady Verma.
Yoganathan Ratheesan, founder and CEO of the headline sponsor Lebara, said, "We're delighted to be the headline sponsor of The Asian Awards which recognise what can be achieved with hard work, commitment and determination. At Lebara we share and promote these important values."
The Asian Awards, a partnership between United Business Media and Indian businessman Paul Sagoo, supports Save the Children as its official charity partner.
http://www.theasianwards.com
Photo: http://www.newscom.com/cgi-bin/prnh/20100708/398619
Source: United Business Media & Asian Awards Ltd
For further information please contact Robert Janes (Stonebyte Consultants, London), Telephone: + 44(0)7974-173-403 Email: robert@stonebyte.co.uk